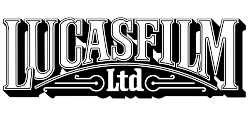 Full Time Job
Lead Layout Artist
Lucasfilm
London, United Kingdom
10-17-2020
Job Description
Lead Layout Artist (TV) London, United Kingdom

Description

Position at Industrial Light & Magic

The Lead Layout Artist works as a "digital camera operator" to create camera compositions and determine rough character timing to pre-visualize shots and provide a clear sense of action for the Animation, FX and Lighting departments.

Primary Responsibilities and Accountabilities

● Responsible for overseeing the creation of a 3D version of the story reel. Also supervises the Layout crew to execute the layout of shots.

● Works under the guidance and direction of the Digital Layout Supervisor.

● Coaches and guides the Layout teams to execute quality performance for the film.

● Guides the Layout Artists working on shots in the assigned sequence to ensure that the Digital Layout Supervisor's direction is realized in addition to working on their own shots.

● Responsible for guiding Layout Artists in the creation of rough models and environments for pre-visualisation.

● Assist the Digital Layout Supervisor with the technical set up of their assigned sequences, troubleshoot any problems on their shots, and are responsible for continuity and flow within and between shots.

● May work as the team leader/supervisor on technical aspects of Layout.

● Provides mentoring and training as needed.

Key Peers or Relationships
• Layout Supervisor
• Key Creatives

Education / Experience
• Previous VFX Layout and Camera Tracking experience will be essential.
• Full portfolio demonstrating high-level traditional art skills and breadth of the subject matter. Understanding of cinematic techniques, language and shot composition.

Required Skills / Competencies:

● Ability to work under pressure in addition to implementing changes based on input from multiple sources.

● Experience in Film and or TV post-production / VFX essential

● A keen eye for detail.

● Ability to work within strict deadlines.

● Excellent organization, communication and interpersonal skills.
Location
Company Profile
Lucasfilm
Lucasfilm is among the world's leading entertainment service companies, a pioneer in visual effects and sound across multiple mediums, and is home to the legendary Star Wars and Indiana Jones franchises.