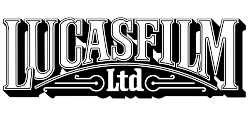 Full Time Job
Lead Animator
Lucasfilm
London, United Kingdom
10-14-2020
Job Description
Description

Position at Industrial Light & Magic

The Lead Animator is responsible for designing and creating the motion of computer graphics characters within a shot while overseeing the animation of a sequence of shots on a specific production. Determines the creative and aesthetic approach to animation. Decides the character performance direction and leads the animation crew to deliver the expected and desired performance.

Primary Responsibilities
• Works closely with the film's director in determining the creative and aesthetic approach to the animation.
• Assists in crewing the best talent for the project.
• Responsible for insuring the quality of the character performance and acting continuity across the film.
• Using a variety of software packages, creates animation for cg characters within a series of shots of significant complexity; steps in as needed to assist animators and troubleshoots as needed.
• Mentors and trains lower level animation crew in performing tasks relative to the overall professional development of the animators.

Education/Experience
• Proven track record for delivering high end VFX across a range of episodic television genres.
• Strong understanding of the pace and production process of episodic television.
• Bachelor's Degree or equivalent in Traditional Animation working in cel, stopmotion or computer animation working on feature films.
• Proven track record of successfully working in a supervisory capacity on several animation productions.
• Must have an advanced awareness of animation principles, including acting and action.
• Must have an extremely creative and critical eye for guiding the quality of the animation.
• Must be a skilled decision maker, problem solver and an exceptional communicator.
• Expert knowledge of various software applications. Technical expertise is a plus.
Location
Company Profile
Lucasfilm
Lucasfilm is among the world's leading entertainment service companies, a pioneer in visual effects and sound across multiple mediums, and is home to the legendary Star Wars and Indiana Jones franchises.