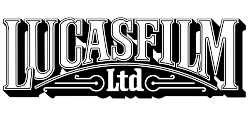 Full Time Job
Animated Feature Producer
Lucasfilm
London, United Kingdom
02-10-2021
Job Description
Description

Position at Industrial Light & Magic

Partners with the Studio leadership and Key Creative(s) to manage bidding, planning and execution of episodic or feature length animated projects - on time and on budget; leads crews in fulfilling the project's creative vision and maintaining highest quality of work. Collaborates with Client Primary responsibility for: budget and schedule, in collaboration with the Show Leadership and Studio Management.

What You'll Do
• Manage bidding, planning, design, and execution of a designated project.
• Partner with Show Leadership to manage resources to achieve Director's vision and achieve highest production value.
• Manage production team to balance creative vision with production constraints so teams may create quality projects on time and on budget.
• Responsible for communicating regularly with Executive Producer on all creative and production issues.
• Responsible for weekly reporting of productivity to Client as approved by Studio Management.
• Share responsibility with the other Producers, Key Creatives, and management for the success of the entire studio portfolio.
• Accountable for the development and production of profitable projects that are managed to meet schedule and budget requirements.
• Establish strategic development direction for assigned project and manage development to achieve sustainable success, beyond the life of a single project launch.
• Coordinate with fellow Producers and Studio Management to ensure that conflicts are resolved in the best interest of the companies' goals.
• Identify, establish, and maintain relationships with partner studios and top external production vendor.
• Participate in negotiation of contracts with Business and affairs, including those with external production vendors and ensure their work is of outstanding quality, delivered on time and on budget.
• Develop and exploit strategic opportunities for the Studio. Increase the company's value with development efforts that create and sustain studio franchises.
• Recruit outstanding creative talent and help to retain them.

What We're Looking For
• Experienced in development and management of feature/episodic animation.
• Produced at least two critically acclaimed and commercially successful feature animation or episodic animation projects; responsible for team direction and management through all phases of project development.
• Demonstrated expertise in all aspects of episodic or feature production processes including: management, design, planning, budgeting, staffing, technology
• Confirmed ability to motivate and assist production teams in achieving their goals of predictably meeting uncompromising qualitative standards on schedule.
• Experience with and demonstrable success at developing project leaders.
• Ability to provide informed leadership on both domestic and international market trends.
• Effective collaborator with creative contributors.
• Vision and aptitude to perform at a strategic level.
• Demonstrable flexibility, professionalism, and finesse when handling the multiple and diverse demands of a creative environment.
• Exceptional skills as organizer, communicator, manager, and mentor.
• Shotgun experience a plus.
• Experience related fields to interactive entertainment, AV arts and sciences, or computer science.
Location
Company Profile
Lucasfilm
Lucasfilm is among the world's leading entertainment service companies, a pioneer in visual effects and sound across multiple mediums, and is home to the legendary Star Wars and Indiana Jones franchises.