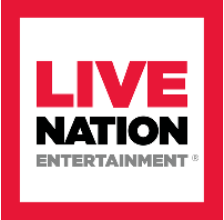 Full Time Job
Software Engineer
Live Nation
Job Description
SOFTWARE ENGINEER
Location: Toronto, ON or remote in CA
Division: Universe
Line Manager: Director of Engineering
Contract Terms: Permanent, 37.5 hours per week
Are you full-stack engineer and up for a new challenge!?
We're growing fast (over 50% already this year) and have important roles to fill! We love live entertainment and bringing fans together for the best moments of their lives. Come make experiences happen with us.
Remote candidates welcomed!
THE TEAM
Universe is a leader in online ticketing for virtual & in-person events. We're growing fast due to innovations in virtual events and timed-entry ticketing. We solve for large complexity and load, serving some of the biggest names in live entertainment (e.g., Dua Lipa, Metallica, Garth Brooks, Meghan Thee Stallion to name a few) and operating in over 15 countries.
We were acquired by Ticketmaster in 2015 which accelerated our growth. With a global team over 30 strong, Universe operates independently with our own roadmap and modern tech stack (including Kubernetes, Docker, Flux, and more) and the financial backing of a Fortune 500 company. Free concert tickets are a cool perk too!
THE JOB
As a Software Engineer at Universe, you will apply your passion for technology and live experiences as we work together to build a world-class Event Ticketing platform. In this deeply technical position, business-minded position, you'll evolve your front-end and back-end systems and level-up your own skillset. You'll be challenged with the rewarding tasks of understanding our customers with strong empathy, curating a fantastic product experience, and championing our vision to new heights.
Our clients, who include some of the world's biggest musicians and most sought-after events, rely on Universe to provide a stable, performant, and reliable that can scale quickly to handle unpredictable demand and large traffic and data volumes. You'll get your hands dirty writing code, architecting solutions, and contributing directly to these systems. Through continuous deployment, you'll ship frequently and have measurable impact on our product that you can feel proud of. You'll collaborate with talented developers, designers and product managers, using your deep technical insight to ensure we're not only building the best software but also building the right software in the best way possible.
TECH STACK
Universe primarily uses Ruby on Rails to serve our application data via a combination of REST and GraphQL APIs to a variety of React front-end clients. We're constantly adopting and testing new tools and technologies within our service-based architecture, so you'll see some Elixir, Java, and Rust sprinkled in there too.
Our primary datastores are MongoDB, Postgres, and Elastic, though we also use BigQuery. We deploy to GCP and manage our systems with Kubernetes and maintain a continuous deployment pipeline that allows us to ship quickly. Hundreds of thousands of people can come to our site vying for thousands of tickets, so we need to scale quickly and intelligently to handle this demand and prevent conflicts.
WHAT YOU WILL BE DOING
• Writing new React components with our GraphQL API, building new features, and maintaining existing ones
• Architecting new back-end data models and services in Ruby on Rails and Elixir Phoenix
• Testing your code with automation
• Pair-programming with talented developers
WHAT YOU NEED TO KNOW (or TECHNICAL SKILLS)
• Minimum of 2-3 years of professional experience working as a Software Developer
• Experience working with productive software engineering teams and writing high-quality software
• Any experience with Ruby on Rail and React (or similar) that will enable you to hit the ground running is an asset
• A hacker's mindset and a love for your craft that pushes you to strive for elegance and quality in your work
• Effective communicator, written and oral, as this role will be working closely with people from all over the organization
• An independent, fast-learning, self-starter who takes ownership over solving hard problems
• Independence and a willingness to take ownership over hard problems
• Empathy and interest in supporting and growing your teammates and yourself via feedback, pairing, and code reviews
• A forever student, always seeking to learn and grow with and from your peers
• Experience with any of the following technologies is a bonus: Elixir, GraphQL, Mongo, Postgres, Elastic, Redis, Java, and Kafka (or similar)
YOU (BEHAVIOURAL SKILLS)
• Business Acumen – You understand and can apply general business concepts, using external networks to understand market situations and industry.
• Problem Solving and Innovation – Gathering appropriate perspective and insights and seeking win-win solutions by remaining open to alternative approaches and being proactive in generating new ideas. Ability to maintain a balanced perspective and see all sides of an issue and manage problems in a timely and effective manner. A free and independent thinker, open to new ideas and concepts.
• Organizational Skills – Manages competing priorities of several teams/departments/locations. Tasks and project management orientation (with the ability to hold others accountable).
• Winning Teamwork – Collaborating with others in a respectful manner and openly sharing information amongst the team to assist in achieving Ticketmaster goals and objectives. Taking the time to empathize and understand where others are coming from, along with showing recognition and appreciation for the contribution of others.
WHY YOU WILL LOVE IT
• We make more fan experiences happen than any other ticketing or event company on plant earth. It's almost magical to think about!
• We work as part of a global team, which provides us with rich and diverse experiences, both personally and professionally
• We build products that are used and loved by millions of users each year, who provide us with real-time product feedback, so we're always focused on building for them
• We enjoy the culture and perks of a start-up with the backing of a Fortune 500 company, including a dynamic and fast-paced working environment, free tickets to concerts and festivals, unlimited Amphitheatre shows across North America, extended parental leave, generous retirement savings plans, and four weeks of vacation per year
• We work with a dynamic team of empathetic individuals as we challenge each other to build the best products possible
• We collaborate with veteran engineers who encourage us to ship frequently and think outside the box, applying new technologies and techniques and leading our team to success
• We mentor ambitious junior developers who rely on our guidance and experience to help them contribute, learn, and grow as developers
• We take control of our career, shaping it with innovative contributions and take advantage of opportunities to grow both within Universe and the larger Ticketmaster family
TICKETMASTER VALUES
Rock Solid Reliability – I earn the trust of clients, co-workers and fans; I set clear expectations; I deliver high quality work on time and on task; I take the time to do things right
Winning Teamwork – I collaborate with others; I share information openly; I listen and take time to empathize and understand where others are coming from; I show recognition and appreciation for the contributions of others
Act with Integrity – I am proud of the way I repre
[more...]
Jobcode: Reference SBJ-d2n5z2-3-236-84-188-42 in your application.
Find More Jobs Like This
Location
Company Profile
Live Nation
Live Nation Entertainment is the global leader in live entertainment and ticketing. Our world-class portfolio reaches all aspects of the live event and ticketing industry, from ground-breaking software in Ticketmaster, mix of legendary venues and restaurants in House of Blues, production leaders in Concerts, exceptional brand partnerships in Media & Sponsorship, and unparalleled team of artist managers in Artist Nation supported by diverse professionals in all facets of Corporate operations.