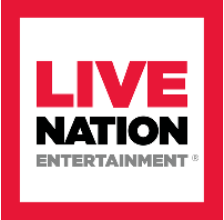 Contract Job
Principal Architect
Live Nation
London, United Kingdom
02-17-2021
Job Description
Location: London, UK

Division: Sports Technology, Ticketmaster

Line Manager: VP Sports Technology

Contract Terms: Permanent

THE JOB
Our platforms and services enable fans to access tickets and events 24 hours a day, seven days a week in multiple markets. Every large event on-sale is a Black Friday for us. Working at this scale ensures that even the most innovative person will be consistently challenged and pushed to develop new solutions in a highly collaborative, cross-functional team.

As a Principal Architect, your primary responsibility is to ensure that technology objectives align with business goals. This role is predominantly strategic in nature but requires the architect to have a direct handle some solution level work streams.

This role involves working with product delivery teams to design solutions to realise our platform's reference architecture vision, understanding when trade-offs need to be made; whilst making the most of opportunities for accelerating continued technology improvement. The role focuses on the Sports division providing ticketing services to some of the biggest sports clubs in the world and hosting some of the biggest tournaments in the world.

A Principal Architect provides guidance and highlights changes required through the development lifecycle. You need to stay relevant in technology and be responsible for the direction given at all stages.

You must build a strong network amongst your peers and stakeholders. You will be working closely with various engineering, technical operations, PMO and product teams across multiple global locations. You will contribute to strategic initiatives to add lightweight standardisation of architecture across the organisation.

Some line management of solutions architects may be expected. As a global company; travel is required on an as-needed basis.

WHAT YOU WILL BE DOING
• Meet with key clients as appropriate to better understand clients' needs and product requirements.
• Stay current in the technology landscape. You will be expected to have a wide range of understanding of technologies, and to act as a mentor to others.
• Evangelise the overall vision and technical choices, making sure engineering groups feel part of the whole picture and relate their work to our long-term strategic goals.
• Foster and drive continuous improvement
• Review and maintain the target Architecture, taking learnings from project delivery and continuously refining the target as time goes on
• Working with the wider senior technology members across many teams to understand pain points and using this information to help guide leadership level priorities for our continuous improvement
• Using existing business and technology aims to identify opportunities for testing further improvements to delivery.
• Maintain and Curate Documentation and Standards
• Consolidate, Catalogue, Review and Sanitise existing technical documents
• Establish Lightweight documentation standards which are easy for development teams to follow
• Create a repository of client-friendly architectural documentation
• Benchmark SLOs and work with Commercial and Operational teams to ensure that expectations and delivery of non-functional requirements are aligned
• Ensure the security of the platforms under your remit
• Ensure that solution designs created by development teams consider security risk, and have appropriate mitigations in place
• Keep abreast of potential security risks ensure they are captured so that these risks can be appropriately tracked and closed down
• Work with internal security professionals to ensure that the Sports technology team maintain they highest security standards.

BEHAVIOURAL REQUIREMENTS
• You are assertive but collaborative, you are diligent but passionate. You will likely ask the question others tend not to (even if it's because the answer may be considered obvious).
• You favour simplicity over sophistication and work to ensure that others can work with solution designs produced.
• Proven self-starter, not needing to be tasked with work, this role requires the candidate to be the driving force behind our Architectural strategy in line with overall business goals and technology strategy
• You are a pragmatist; you understand where trade-offs need to be made whilst striving for technical excellence. The candidate will be able to deal with scenarios where an incremental change will be required rather than delivering the ideal solution early on
• Comfortable with taking minimal guidance to set up and get either a .NET or java application running on their laptop. Able to review solutions from a code perspective and happy to investigate at a low level whilst maintaining a high-level overview.
• Is comfortable incrementally drawing diagrams from code-level analysis.
• Understand the security risk associated with various solutions; they should be able to qualify what the risk is and what could be done to mitigate a potential risk.
• This role is an enterprise architecture role, but the candidate should be a technologist at heart and still happy to get their hands dirty to review, POC and test technologies.
• Strong presentation and negotiation skills. Experience presenting to large audiences and at technical conferences desirable.
• Extensive experience with cloud technologies (ideally with AWS), but can identify where solutions are best deployed on premise.
• Takes ownership of technical solutions and ensures that any required changes are appropriate and accounted for in lightweight documentation.
• Is a strong collaborator, working with Project management, Client Account Management, and Support teams to ensure they a maintain strong relationships throughout the organisation
• Must be comfortable to join meetings with clients where required, although this is expected to be infrequent.
• Excellent analytical, problem solving, communication and interpersonal skills, with ability to interact with individuals at all levels including stakeholders, business users and also can work as a part of a team as well as independently.

TECHNICAL REQUIREMENTS
• Extensive experience with diagramming styles such as UML, Archimate
• Strong presentation and communication skills being able to work with a geographically distributed team
• REST
• Service Orientated Architecture
• SQL Server
• HTTP and web technologies (must be able to describe how HTTP works)
• Experience working with high volume transactional systems and comfortable with both Java and .Net
• Proven experience with delivering highly scalable; highly performant and fault-tolerant solutions.

CULTURE

You would have got a first feel of what it is like working at Ticketmaster through our career site and looking at our Ticketmaster principles above. Are you ready to start your journey with us? One of your first stops would be our Going Live Session, where you will get to meet the President of Ticketmaster International.

Ticketmaster, part of Live Nation Entertainment is the largest live entertainment company in the world, consisting of four core business areas: Concerts, Ticketing, Artist Nation and Sponsorship & Advertising

Live Nation seeks to innovate and enhance the live entertainment experience for artists and fans: before, during and after the show.
Location
Company Profile
Live Nation
Live Nation Entertainment is the global leader in live entertainment and ticketing. Our world-class portfolio reaches all aspects of the live event and ticketing industry, from ground-breaking software in Ticketmaster, mix of legendary venues and restaurants in House of Blues, production leaders in Concerts, exceptional brand partnerships in Media & Sponsorship, and unparalleled team of artist managers in Artist Nation supported by diverse professionals in all facets of Corporate operations.