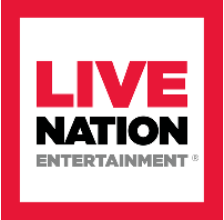 Full Time Job
Logistics Manager
Live Nation
Job Description
WHO ARE WE?

WHO ARE YOU?

Passionate and motivated. Driven, with an entrepreneurial spirit. Resourceful, innovative, forward thinking and committed. At Live Nation Entertainment, our people embrace these qualities, so if this sounds like you then please read on!

THE JOB

Job title and summary that includes overarching responsibilities, as well as location (needs to be specific. If remote, we will need to post to internal boards the same day it is posted externally to be compliant with different state laws.) Try to make summary exciting, as this is the hook to entice potential candidates to continue reading and to apply.

WHAT THIS ROLE WILL DO
• Responsible for the coordination and execution of all events contracted by the Sales Department.

Responsibilities:

I. Essential Functions
• Coordinate all aspects of operational set-up and break down of events (equipment needs, rental needs, and station set-up)
• Assists with Production department all aspects needed for an event
• Liaison between client and House of Blues Team Members throughout Event.
• Executes admission tickets and retail requests for Special Events
• Verbally communicate in a calm, positive demeanor, during the course of the function with the kitchen, service, beverage, as well as the guest host to ensure timely execution of events, quality of service and adherence to all applicable federal, state and local safety & health regulations and HOB standards.
• Must maintain a neat, clean and well-groomed appearance (specific HOB standard)
• Conduct Event Pre-Shift with Operations Managers and communicate event specifics at Team Member Pre-Shift
• Assures seamless transition for Client from Sales Department to Operations Manager during Event
• Handle all aspects of the Special Event once the special event order (SEO) has been distributed
• Maintain files in proper order after the special event order has been distributed.
• Client interaction; conducts site inspections and walk through with clients as requested by SM / DOS
• Assist Sales Manager(s) as requested with special needs by the client
• Conduct meetings such as the SEO Meeting and Production Meeting
• Due to the nature of the hospitality industry; you may be required to work varying schedules to reflect the business needs of the venue.

II. Accounting Functions
• Verify Deposit / Payments tracking schedules with Sales Manager
• Proper execution and completion of all post event paperwork: Party Recap Sheet, Captain's Report and Receipts
• Responsible for proper settlement or payment on night of event with client and entering billing information into Micros system to generate a final guest check
• Manage staff hours to ensure we are not exceeding our budget

III. Staff Functions
• Train all staff with regards to the proper techniques and etiquette for service
• Assist the staff and captains with the execution of events according to the event order and HOB standards
• Produce weekly banquet summary for all events – includes number of team members and their time to be scheduled and verify staffing was handled by Operations Managers.
• Oversee attendance according to schedules, adjust and reassign server stations, as necessary, in order to provide quality service during functions.

IV. Inventory Functions
• Maintain and order all Linen inventory & cleaning
• Order equipment, maintain inventory / par levels & report deficiencies to DOS
• Order all specialty items as sold by Sales Manager and upsell to client as opportunity arises
• Ensures equipment rentals for SE are ordered and returned to vendors
• Obtain permits as needed

V. Specific Job Knowledge, Skill and Ability
• Must have comprehensive knowledge of food and beverage preparations, service standards, guest relations and etiquette
• Knowledge of all appropriate table settings and etiquette
• Working knowledge of fine dining, strong food and wine knowledge and sequence of service (specific to Foundation Rooms).
• Basic Mathematical skills
• Ability to operate various food and beverage equipment present at a functions

WHAT THIS PERSON WILL BRING

In addition to the performance of essential job functions the Logistics Manager will be evaluated on the following leadership qualities:
• Working Relationship
• Judgment / Accountability
• Quality / Accuracy of Work
• Dependability / Reliability
• Communication (Written and Verbal)
• Initiative
• Development (self and subordinate)
• Manageability
• Reaching profit margins for enhancements sold

BENEFITS & PERKS - Our motto is 'Taking Care of Our Own' through 6 pillars of benefits:
• HEALTH: Medical, Dental and Vision benefits for you and your family, including Flexible Spending Accounts (FSA) and Health Savings Accounts (HSAs)
• YOURSELF: Paid time off policy including holidays, sick time and day off for your birthday, free concert tickets
• WEALTH: 401(k) program with company match, Stock Program Reimbursement
• FAMILY: New parent programs & support including caregiver leave and baby bonus, infertility support
• CAREER: Tuition reimbursement, student loan repayment internal growth and development programs & trainings
• OTHERS: Volunteer time off, crowdfunding network

EQUAL EMPLOYMENT OPPORTUNITY

We also afford equal employment opportunities to qualified individuals with a disability. For this reason, Live Nation will make reasonable accommodations for the known physical or mental limitations of an otherwise qualified individual with a disability who is an applicant consistent with its legal obligations to do so, including reasonable accommodations related to pregnancy in accordance with applicable local, state and / or federal law. As part of its commitment to make reasonable accommodations, Live Nation also wishes to participate in a timely, good faith, interactive process with a disabled applicant to determine effective reasonable accommodations, if any, which can be made in response to a request for accommodations. Applicants are invited to identify reasonable accommodations that can be made to assist them to perform the essential functions of the position they seek. Any applicant who requires an accommodation in order to perform the essential functions of the job should contact a Human Resources Representative to request the opportunity to participate in a timely interactive process. Live Nation will also provide reasonable religious accommodations on a case by case basis.

**Please note that the compensation information provided is a good faith estimate for this position only and is provided pursuant to the Colorado Equal Pay for Equal Work Act and Equal Pay Transparency Rules. It is estimated based on what a successful Colorado applicant might be paid. It assumes that the successful candidate will be in Colorado or perform the position from Colorado. Similar positions located outside of

Colorado will not necessarily receive the same compensation. Live Nation takes into consideration a candidate's education, training, and experience, as well as the position's work location, expected quality and quantity of work, required travel (if any), external market and internal value, including seniority and merit systems, and internal pay alignment when determining the salary level for potential new employees. In compliance with the CO EPEWA, a potential new employee's salary history will not be used in compensation decisions.
Jobcode: Reference SBJ-dy76n0-3-236-117-38-42 in your application.
Company Profile
Live Nation
Live Nation Entertainment is the global leader in live entertainment and ticketing. Our world-class portfolio reaches all aspects of the live event and ticketing industry, from ground-breaking software in Ticketmaster, mix of legendary venues and restaurants in House of Blues, production leaders in Concerts, exceptional brand partnerships in Media & Sponsorship, and unparalleled team of artist managers in Artist Nation supported by diverse professionals in all facets of Corporate operations.