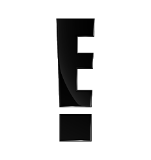 Full Time Job
Sr. Web Developer
E! Entertainment
Universal City, CA
05-14-2021
Paid

Full Time
Senior (5-10 years) Experience
Job Description
Responsibilities
The Interactive Technology group at E! Entertainment Digital is seeking a Web Developer to help us create great web-based products. You will build and maintain the user interfaces and experiences that entertain millions of pop culture fans every day across desktop, mobile, tablet, and emerging platforms. We are a cross-functional team consisting of software engineers, web developers, designers, project managers, and product managers who are all collaborating to operate one of the highest-traffic digital platforms in NBCUniversal's diverse portfolio. We cater to a global audience in multiple languages and bring the E! Entertainment brand to fans wherever they may be in formats that are fun, fast, and aesthetically pleasing while also achieving key business goals.
Within Interactive Technology we have achieved some notable recent milestones: We completed a full, zero-downtime migration from our corporate data center to Amazon Web Services, took ownership of our entire application stack including a custom CMS and API layer, and have introduced a modern front end build system based on Webpack that allows us to adopt the latest in web technologies. We are constantly learning and applying knowledge we gain to our production environments. Read on for more regarding responsibilities and requirements if this sounds interesting to you.
Primary Responsibilities
• Develop new features and products for the web platforms that are owned and operated by E! News and NBC News
• Maintain existing features and products for the web platforms that are owned and operated by E! News and NBC News
• Participate in code reviews and collaborative pair programming to create and ship the highest possible quality of digital products
• Contribute to the learning and adoption of best practices and tools for modern web development
• Participate in gathering technical requirements and defining the best approaches for new product development
Qualifications/Requirements
• 5+ years of web development experience using HTML5, CSS3, and ES5 JavaScript
• 2+ years of experience with front end build systems based on Node.js such as Webpack and Next.js
• Familiarity with the JavaScript library React
• Experience with modern web development tooling such as PostCSS / CSSNext / Sass / SCSS, Babel / Babili, ESLint, npm, yarn, and Hot Module Replacement
• Experience writing ES6 / ES2015 JavaScript
• Understanding of design patterns and code architecture methodologies such as BEM CSS, OOJS, and MVC
• Ability to reason about data flows and business logic in web applications that are backed by a CMS
• Comfort with git and related processes such as git flow, forking / branching strategies, and pull requests / code reviews
• Strong understanding of performance profiling on the web, especially as it relates to mobile devices, in terms of both network efficiency and code speed
• Experience working on a product-oriented team developing and maintaining a suite of digital products for the long-term
• Experience on teams using agile / scrum methodologies
• An appreciation of the importance of good documentation in code comments, git commits, and wikis / knowledge bases
• B.S. in Computer Science, Computer Information Systems, or equivalent industry experience
Desired Characteristics
• Experience with GraphQL
• Experience working with a Java-based back-end as well as software in the Java ecosystem such as Maven, SpringMVC, and Tomcat
• Experience with Github
• Comfort with the Atlassian suite of products such as JIRA, Bitbucket, Confluence, and Bamboo
• Knowledge of AWS including knowledge of EC2, S3, SNS and Lambda
• Using Slack for both team communication and custom automation
• Good written and verbal communication skills in person, team chat, email and meetings
• Understanding of responsive design at both the technical and product levels
• Familiarity with performance-optimized content formats such as Google AMP, Facebook Instant Articles, and Apple News
• A passion for and attention to design details such as typography, animation, and grid-based layouts
• Ability to advocate for why technical decisions should be made a certain way to non-technical audiences and stakeholders
• Opinions on what makes both good and bad web / digital products: You find inspiration and great ideas in other apps / websites, as well as examples of what not to do
• Personal interest in the web, code, and design
• The ability to deliver high quality, self QA'ed code as well as taking QA feedback and executing corrections autonomously with minimum number of round trips
• Desire to both learn and teach new concepts as part of a team
• General familiarity with Amazon Web Services and some of the popular products / features contained within
Jobcode: Reference SBJ-rb73qk-35-170-64-36-42 in your application.