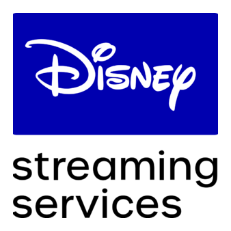 Full Time Job
Senior Sysops Administrator
Disney
Amsterdam, Netherlands
11-19-2020
Paid
Full Time
Mid (2-5 years) Experience
Job Description
We are looking for a Senior System Ops Administrator to join Disney Streaming Services in Amsterdam!

The Sysops System Administrator is the cornerstone of the System Operations team. The Systems Operation team provides around the clock monitoring, administration and escalation of all Disney Streaming Service infrastructure. We ensure excellent uptime and availability of our platforms as it relates to internal teams, external teams and consumers.

We are also tasked with watching over our monitoring tools looking out vigilantly for issues that could crop up in our infrastructure. If an issue is found, we provide initial triage and escalation using our curated documentation. When not dealing with any active issues, time is spent improving our documentation as well as our processes. Additionally, we are the interface point for many of the engineering teams and outside third party providers of hardware and services.

What you'll do:
• Monitor for and react to alerts within the environment and be able to resolve or escalate them in a timely manner
• Provide clear communication/escalation/follow up/closure of alerts and outages to multiple teams within the organization
• Perform minor Break/Fix tasks on server hardware (Dell, SuperMicro, Oracle, Cisco) 10
• Take ownership and run with multiple production issues, from alert to hand-off or resolution
• Interact with external parties for escalation or hardware /software support tickets 15
• Write and improve team runbook procedures

Your background:
• 3+ years of systems administration experience with a UNIX operating system (Linux, Solaris)
• Ability to write shell scripts (preferably go lang) and a willingness to learn new languages (bash, python)
• Must have experience with Ansible
• Must have experience with Icinga but familiarity with monitoring tools such as Sensu, Uchiwa, Datadog.
• Have familiarity with task ticketing systems (JIRA, SNOW)
• Comfortable with hardware (Sun, Dell, SuperMicro) in a datacenter environment
• Comfortable with basic TCP/IP concepts and with web, proxy and application servers (jetty, tomcat, java one, apache, nginx)
• Excited to solve challenges and contribute to a diverse growing team
• Passionate about mentoring and developing junior team members

Bonus Points if you are familiar with some of the following technologies:
• MySQL, MongoDB, Oracle
• Terraform, AWX
• Content delivery network platforms (Akamai, Limelight, etc)
• SAN and NFS environments
• Docker, Kubernetes

This position is with Disney Streaming Services LLC, which is part of a business segment we call Disney Streaming Services.
Location
Company Profile
Disney
Disney Streaming Services is responsible for developing and operating The Walt Disney Company's direct-to-consumer video businesses globally, including the ESPN+ and Disney+.