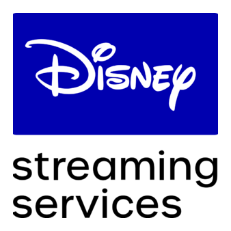 Full Time Job
Senior Product Manager, Data Integration
Disney
San Francisco, CA
03-12-2021
Job Description
At Disney Media & Entertainment Distribution (DMED),, data is central to measuring all aspects of the business, and is critical to its operations and growth. We are seeking an enthusiastic team member for the position of Senior Product Manager, Data Integration. The Sr. Product Manager role will focus on ushering data sources and datasets into a consolidation platform architecture, servicing a diverse group of stakeholders across TWDC including ad sales, marketing, analytics, among others. You provide intake, review, and roadmaps to ingest and conform to stakeholder requirements. You will be the muscle between other data product teams to the platform, ensuring data conformation delivers to the internal teams' development needs. You should also be familiar with data architecture, processing, and development cycles. You must be an analytical, articulate, and business-minded, capable of maneuvering roadblocks, executing tactically and communicating effectively to stakeholders at peer levels throughout the course of a product lifecycle

Responsibilities:
• You are outcome based, and drive cross-functional teams through hypothesis-driven delivery discipline.
• You think about the strategic business goals of Disney, and you work to ensure your team's resources are being spent in ways that align with those goals.
• You have experience in and a genuine passion for product analytics and experimentation methodologies.
• You are technical and have hands-on software product development and delivery experience with data and related technologies.
• You are excited about working with data, engineering, design and product teams to shape the future of experimentation.
• You are interested in wearing multiple hats when required to solve challenging and complex problems for your teams and stakeholders
• You are goal oriented and continually push for progress while ensuring quality and detailed documentation around the capabilities that are built.
• You possess strong knowledge of data, BI/analytics, and experimentation technology vendors and ecosystems, and can drive build vs. buy discussions to successful resolution.

Basic Qualifications:
• You must have experience in data product management, platform development, data technology, analytics and/or consulting in a related field.
• You must have familiarity with data storage, big data processing (Druid, Kafka, Snowflake, Redshift, etc.), and modeling techniques (star schema, data vault, OLAP), etc.
• You must have experience managing engineering and vendor relationships as well as building out requirements.
• You have familiarity with data ingestion APIs, data sharing technologies, and warehouse infrastructure and development
• You have demonstrated experience with running complex developments across a matrixed organization.
• You have exposure and familiarity with digital engagement, exposure, and campaign data as well as linear viewership and exposure data.
Location
Company Profile
Disney
Disney Streaming Services is responsible for developing and operating The Walt Disney Company's direct-to-consumer video businesses globally, including the ESPN+ and Disney+.