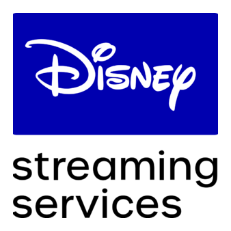 Full Time Job
Paid Media Associate, Regional
Disney
Paid
Full Time
Mid (2-5 years) Experience
Job Description
Location: NYC (but remote until TBD)

Disney Streaming Services is a leading technology services and video streaming company owned by The Walt Disney Company, MLB Advanced Media and the National Hockey League. Disney Streaming Services is passionate about the high-quality experiences and monetization results we deliver for our customers, their audiences and our fans. By driving technological innovations, Disney Streaming Services aspires to become the leading distributor of direct-to-consumer live entertainment and the premier provider of video streaming solutions globally.

The Customer Acquisition team is tasked with driving new subscriber growth to Disney Streaming Services. The team is responsible for the planning, execution and optimization of user acquisition and performance marketing campaigns. The ideal candidate has a passion for the digital media landscape and understands the intricacies and unique attributes of every step in the marketing funnel. The successful candidate will bring a highly analytical, cross-channel, and seasoned planning skill set to the role, which will be critical to delivering breakthrough thinking for this channel.

Responsibilities:
• Be assigned and responsible for paid media expertise within a specific global region (APAC, LATAM, EMEA, US/CA)
• Partner with country leads on strategic paid media initiatives with a focus on acquisition based paid media planning
• Work with regional team on budget planning, forecasting, and monitoring of country specific goals
• Work with paid media team members to collect performance information, strategic recommendations, and provide a cross-channel viewpoint
• Support paid media planning and cross-channel strategies to drive subscriber acquisition & efficiency
• Coordinate regional teams to support full funnel paid media strategy (awareness & acquisition)
• Connect business planning and media implications to unlock growth and new opportunities
• Work closely with regional market teams on region specific challenges
• Develop innovative solutions by spotting client business growth opportunities and design presentations to articulate the story in an impactful manner
• Influence, collaborate and directly work with regional and market team members
• Ensure country level support of paid media strategy across existing channels (i.e. Paid Search, Paid Social, Programmatic Display, Audio, Video)
• Develop ongoing country level planning, reporting and analysis of paid media performance
• Coordinate of key media partners to develop regular business reviews with regional teams
• Monitor goals and delivery from paid media efforts at a country level
• Work in tandem with paid media buying team to ensure optimizations & learnings are being communicated to the regions
• Develop & host regular cadence meetings with regional leads to provide latest performance information & educate on paid media tactics & strategies
• Identify, prioritize, and articulate paid media campaigns and initiatives
• Contribute to strategy, campaign structure, paid media optimizations, and ad content (including strategic recommendations on creative content, audience targeting & messaging)
• Share expertise on campaign & bid management
• Articulate and educate on paid media optimizations for improved acquisition performance
• Recommend new paid media tactics, concepts, and approaches to inform broader marketing strategy
• Develop presentations & present to regional teams showcasing cross-channel viewpoints

Basic Qualifications:
• 2+ years cross-channel paid media experience including a combination of performance marketing budgeting and planning, and hands-on-keyboard execution
• Expertise with major search engines: Google Ads, Microsoft, Apple Search
• Expertise with DoubleClick suite (i.e. DCM, DV360, SA360)
• Deep knowledge of programmatic ad buying within multiple DSPs (i.e. Verizon, Trade Desk, etc.)
• Deep knowledge of established & emerging social platforms (i.e. Facebook, Twitter, Snapchat, Pinterest, Tik Tok, etc.)
• Experience with 3rd party social campaign management platform (i.e. Sprinklr)
• Experience with 3rd party digital platforms (i.e. Prisma)
• Experience with paid search tools (i.e. Search Monitor)
• Experience with brand safety platforms (i.e. IAS)
• Comprehensive in-platform knowledge of programmatic buying, audience creation, campaign management and in-platform optimization techniques
• Must have experience with direct response campaigns
• Highly skilled in all Microsoft Office Products
• Highly quantitative with the ability to make data driven decisions resulting in tangible improvements in performance
• Excellent Powerpoint deck building skills & presentation skills
• Deep knowledge of specific global region (EMEA, APAC, LATAM, US/CA)
• Speak language/languages of region of interest
• Flexibility & ability to work in a fast paced and dynamic environment
• A strong communicator with a can-do, positive attitude and a strong desire to get things done
• Comfortable working in a fast-paced and dynamic working environment, supporting new products/businesses supported by a proven large-scale media property
• Sense of humor and desire to have fun!
Location
Company Profile
Disney
Disney Streaming Services is responsible for developing and operating The Walt Disney Company's direct-to-consumer video businesses globally, including the ESPN+ and Disney+.