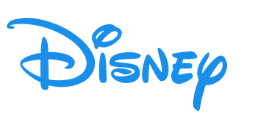 Full Time Job
CG Layout Artist - Monsters At Work
Disney
Job Description
Our CG Layout position is a unique step of the CG animation pipeline that uniquely focuses the Artists' attention on attaining cinematic solutions for camera and character blocking. Our CG Layout team members must be multi-skilled CG Artists with high standards for achieving a traditional, cinematic look in the CG medium. They must have an exceptional understanding of cinematic storytelling and be able to effectively communicate the story and delight audiences.
Responsibilities:
• Working with rough models of environments and beginning to scout out the viability of shots. Modifying sets to confirm the effectiveness through compositional and blocking tests.
• When rigs are not already made, CG Layout Artist will model rough new characters or reduce polygon resolution of existing models, and rig them according to specifications made by the Supervisor. The Artist should maintain the goal of balancing appealing performance with rig lightness/quickness so that scenes with many characters operate near 24 fps.
• Textures will often be required to help communicate materials, parallax and scale of environments, props and characters. Artist should be very comfortable building shaders for viewport 2.0 rendering and be able to paint/edit textures in Photoshop. This also includes the skill for optimizing UV spaces and texture layout for fast load times and high frame rates.
• CG Layout Artist will be able to understand how to work in stepped keyframes and generate clear, storytelling key poses. Artist must understand the principles of character blocking, and how effective staging can drive story, emotion, and make for elegant cinematography.
• CG Layout Artist will be comfortable using Adobe Premiere to cut together their shots using the 2D animatic as a starting point. They will use Premiere in troubleshooting problem edits, knowing when it is best to maintain shots in Sequencer and when it is better to break a shot out into its own Maya file. CG Layout Artist should have a strong eye for shot continuity and be able to generate shots that cut well together.
• While most often the CG Layout Artist is working from a 2D animatic, Artist will also work directly from a script or from a written or verbal description of an event or scene. The Artist should have strong fundamentals of cutting patterns based on emotional reactions, advancing plot and visual flavor.
• In all aspects of our CG Layout role, the Artist must feel comfortable sharing work often with other team members to get feedback and work towards better solutions. Artist should be able to present their work to a Director and be engaged in the conversation in resolving problems. While defending or justifying decisions is desired, the Artist should also recognize the point of view of the Director and remember that the universal end goal is to entertain the audience and that we are all working towards that goal together.
Basic Qualifications:
• Experience on animated films, 3D Previz, games, or as a live-action Cinematographer on narrative films, as demonstrated in a show reel.
• Outstanding artistic skills in cinematography and film language, including a strong sense of composition, staging, camera movement, shot flow, character animation and posing.
• Basic editing skills to convey shot builds to CG Layout Supervisor.
• Experience with CG Software. Comfortable learning and troubleshooting new software.
• Able to work in an iterative process, welcoming creative input and addressing constructive feedback at a consistent level.
• Phenomenal communication and problem-solving skills, while collaborating with other CG Layout Artists and departments.
• Welcoming of creative input and addressing constructive feedback.
• Ability to self-manage deadlines, working efficiently in a fast-paced environment.
• Camera polish or final layout experience is a plus.
Preferred Qualifications:
• Software
• Superior: Maya, Adobe Premiere
• Intermediate to Advanced: Photoshop, AfterEffects
• Preferred: ZBrush, Mel and Python scripting
• Filmmaking
• Superior: Digital cinematography, staging and blocking, rough editing, dynamic and comedic timing, visual storytelling. Able to translate 2D storyboards into a cinematic CG/3D solution. Can work within specific camera styles/limitations.
• Intermediate to Advanced: Character posing, character animation, texture painting, lighting, rough modeling, rigging, set design, temp FX animation.
• Social
• Collaborative spirit, passion for animation, takes criticism well, problem solver and self-motivator.
Required Education
• Bachelor degree or equivalent work experience
Jobcode: Reference SBJ-gw954k-54-198-139-112-42 in your application.
Find More Jobs Like This
Location
Company Profile
Disney
Disney Television Animation, an integral part of The Walt Disney Company, creates many of the company's most beloved animated shows. If you've got a passion to join our team of talented professionals, we want to hear your story.