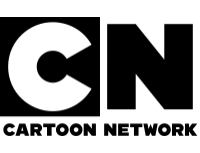 Full Time Job
SVP, Series
Cartoon Network
Paid
Full Time
Senior (5-10 years) Experience
Job Description
The Job

Turner Services Inc. seeks a SVP, CNS Series for the Kids Content-Toon department.

The Daily
• Oversees internal and external presentations regarding content currently in production and development and key information regarding such content.
• Oversees existing writer/development deals by providing creative feedback during the pitch/script development process, and seek out new talent (i.e. writers, animators, producers, agents, and creators) for development.
• Develops and maintains relationships with various other WarnerMedia divisions – regarding CNS series.
• Oversees creation of bibles, scripts, storyboards and all other aspects of written development. Works on the design, look and feel of visual development
• Supervises department staff.
• Performs other related duties as assigned.

The Essentials
• Minimum 9 years of experience in animation development and production required.
• Experience working with Network Executives and Creative Management required.
• Experience working with animation talent (producers, writers, directors, etc.) at all levels.
• Complete mastery of the animation development process a must.
• Experience effectively supervising all aspects of current series production.
• Knowledge of script analysis, story and character development process required.
• Strong knowledge of animation production process and industry marketplace.
• Strong reputation and extensive contact within television animation industry.
• Knowledge of children's television network standards and practices.
• Ability to track and maintain assets and various information.
• Strong skills in Microsoft Word, Excel, File Maker Pro, e-mail and the internet required.
• Experience working with overseas studios and networks on development and production, specifically in Asia and/or Europe required.
• Ability to interact knowledgeably and effectively with other divisions providing or exploiting rights ancillary to animated productions.
• Proven ability to pitch projects (including supervising pitches by artistic talent) and prepare and present information about projects.
• Must be able to supervise, direct and evaluate administrative and clerical subordinates in the performance of tasks.
• Must be able to review and comprehend detailed documents.
• Must be detailed-oriented.
• Must be able to handle confidential information.
• Must be able to problem solve within scope of responsibility.
• Must have strong oral and written communication skills.
• Must be extremely organized.
• Must be able to handle multiple tasks.
• Bachelor's degree in a related field preferred.
Location