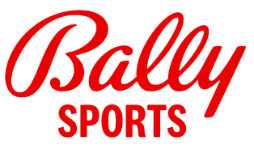 Full Time Job
Senior VP, General Manager
Bally Sports
Los Angeles, CA
03-26-2021
Job Description
Sinclair is seeking an innovative/seasoned sports media executive to lead our Bally Sports regional sports network (RSN) in Los Angeles, CA. As SVP/General Manager, the successful candidate will be responsible for network's relationships with team partners, maximizing revenue, growing audience reach on the network's linear and digital platforms, and leading a dynamic staff to consistently deliver the very best in live game coverage, studio programming, digital content operations, advertising sponsorship, daily and long-term content creation and optimize opportunities for growth and new business.

Primary Accomplishments of the role:
• Teams who perceive General Manager (GM) as an integral member and whose partnership is essential to their success
• Profit generation that meets or exceeds targets for the Teams and the Sports network
• National-level broadcast produced with a regional sports focus and budget
• Well-developed, High Performing Leadership Team and staff
• Strategic and operational plans that drive growth
• Positive perception of the network brand and GM as RSN ambassador

Representative Key Actions associated with the role:
• Develop and execute a strategy for in-person engagement with Team stakeholders and key decision makers
• Develop and execute a strategy for regular business review meetings (pre/post season) where relevant data is shared, and relational value is reinforced
• Develop and execute a strategy to optimize digital content and revenue as well as maximize advertising revenue
• Seek opportunities to promote the Teams and the region by leading unique events and campaigns
• Build and lead a high-morale, high-performing team
• Establish effective systems for recruiting, hiring, onboarding and management
• Produce content on par with network quality programming as well as oversee long-term and daily content
• Leverage team relationship to enable best access and cooperation to players, coaches and Team executives
• Develop and execute strategy to optimize marketing, public relations and community involvement
• Other tasks and goals that achieve the primary accomplishments of the role of GM

Ideal Experience and Qualifications:
• Experience managing teams of 30+ people
• Strong relationship building skills as well as ability to negotiate (new and renewal) rights deals that strengthen Team relationships
• Proven track record in performance leadership; with discipline in forecast/budget management; P&L management
• Expertise in content and campaign strategy (including social + website), digital advertising, analytics, 360 campaigns
• Able to balance strategy with strong operational skills - able to understand, deconstruct, streamline and optimize complex, large-scale business processes
• Thinks strategically, but stays on top of tactical execution
• Has the innate ability to inspire passion in others

Sinclair Broadcast Group, Inc. is proud to be an Equal Opportunity Employer and Drug Free Workplace!
Location