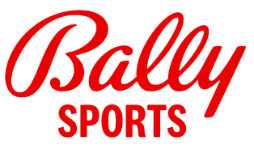 Contract Job
Marketing Coordinator
Bally Sports
Los Angeles, CA
03-16-2021
Job Description
Bally Sports West/SoCal/San Diego is seeking a Marketing Coordinator! The Marketing Coordinator will serve as the Marketing department's project liaison working closely with team partners, internal departments (ad sales and production), corporate marketing and third-party vendors. This role will work closely with the Director of Marketing on all off-air marketing initiatives which will include managing vendors, suppliers, media partners and media plans. This position will run and manage consumer promotions and will also support the various social media and digital marketing efforts.

Responsibilities include:
• Serve as project manager and liaison with team partners, internal departments, and corporate marketing and third-party vendors
• Prepare summaries, recap decks and proof of performance reports
• Work closely with each NBA/NHL/MLB team partner; implement all contractual marketing items, participate in status calls, foster strong collaboration and build solid relationships
• Work closely with Director of Communications and Director of Marketing to support various social media promotional efforts; including Facebook, Instagram, Twitter and Snapchat
• Work closely with the Director of Marketing with all off-air marketing efforts; including idea creation, budgeting, planning, implementation and coordination with partners and vendors
• Support department design and creative needs

Requirements and Qualifications:
• Bachelor's degree in Marketing or a related area is required
• Excellent oral and written communication skills are needed
• Proficient in Photoshop
• Experience with managing social media accounts – Facebook, Twitter, Instagram, etc. is a must
• Knowledge of Microsoft Office applications, including Word, Excel, PowerPoint and Outlook is essential
• The ability to multi-task and work in a fast paced environment is essential
• Positive disposition under pressure
• Must be able to work varying hours (events, special functions, etc.)

Preferred Skills:
• Previous broadcast television marketing or related industry experience is a plus
• Strong organizational and project management skills are preferred, as is a working knowledge of sports including college MLB, football, college basketball, NHL, and the NBA

Sinclair Broadcast Group, Inc. is proud to be an Equal Opportunity Employer and Drug Free Workplace!
Location