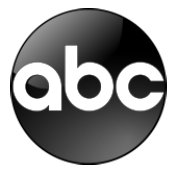 Full Time Job
VP, Network Drama, Entertainment
ABC
Paid

Full Time
Executive (10+ years) Experience
Job Description
ABC Entertainment seeks a qualified candidate for a VP, Network Drama role. In this the role, the person will represent the Network and direct the development of new drama series and pilots. They will ensure that our shows are of the highest possible quality with the time and resources available.

Responsibilities:
• Implement the creative strategy for drama series development as defined by senior leadership at the Network.
• Track, solicit, evaluate, procure, develop and oversee the production of scripted programming from pitch to pilot, which involves but is not limited to:
• Hearing pitches.
• Reading & giving notes on stories, outlines and scripts.
• Participating in hiring key cast and crew.
• Participating in key creative decisions regarding physical production.
• Visit sets for pilot shoots when needed to protect network interests.
• Watching cuts and giving notes.
• Staffing writers for series.
• Develop and maintain relationships with talent (producers/production companies, writers, directors, etc.), identifying the creators and show runners of tomorrow and actively pursuing business with them.
• Serve as point of contact with the creative community to identify and develop new projects.
• Interface with ABC Signature on all production and programming issues to include, but not limited to:
• Ensuring that the network and studio priorities are in-sync and addressed by the internal partner at the studio.
• Managing talent and overall deals at the studio, as needed.
• Identifying talent we should keep, and talent we should utilize in the future.
• Collaborate with other departments and department heads as appropriate, including Business Affairs, Legal, Program Planning & Scheduling, etc.
• Manage relationship with Marketing and Promotions depts. to keep them informed about upcoming green lights and promising development.
• Proactively manage the focus and the performance of assigned production pods.

Basic Qualifications:
• Significant experience developing and/or producing commercially successful scripted drama series.
• Demonstrated knowledge of the creative process from concept through pilot production.
• Strong existing relationships with production companies, agents, writers, directors, producers, etc.
• Excellent communication and presentation skills.
• Self-motivated to develop new ideas and build new talent relationships.
• Demonstrated leadership and collaboration skills.
• Ability to develop and mentor junior members.
• Demonstrated knowledge of ABC audience and values, as well as knowledge of content and current series.
• Ability to interact with all levels of management and be effective in a matrixed environment.

Required Education

Bachelor's degree or equivalent work experience.

This position is with American Broadcasting Companies, Inc., which is part of a business segment we call Walt Disney Television.
Location