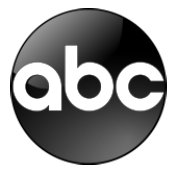 Contract Job
TV Graphic Artists
ABC-7
Job Description
ABC7 Los Angeles is looking for freelance Graphic Artists/Broadcast Designers.

Basic Qualifications:

If your creative juices pack a punch when working under tight deadlines, keep reading! Candidates must be resourceful, team players who are excellent at multi-tasking with the ability to conceptualize and design in broadcast, print, and web media. Advanced level in Adobe Photoshop and Adobe After Effects; experience in Adobe Premier, Adobe Illustrator and Ross XPression.
Location