Internship
Fall Intern - Wcvb
WCVB
Paid

Internship
Entry (0-2 years) Experience
Job Description
WCVB-TV offers paid internships in the departments below. In order to apply for an internship at WCVB, please provide a cover letter with your application.
The cover letter should include:
• Department preference
• Available start and end dates. Fall internship begins after Labor Day through December 15th.
• Days and hours available to intern
• Briefly state your main objectives for participating in WCVB-TV internship (please be specific)
• What are your strongest areas of interest
Application Deadlines
• Fall: July 15, 2023
Newsroom
Newsroom interns will spend 10-12 weeks shadowing and gaining experience in the following departments:
Assignment Desk
• Assist team members in gathering news and information. This includes taking and placing telephone calls from reporters, sources, governments agencies and general public.
• May also assist in research and other tasks.
TV News Production
• Practice writing and formatting scripts for broadcast.
• Time in the field shadowing reporters or anchors at a live report is possible but not guaranteed due to COVID safety conditions
Digital News Production
• Help research and write content for WCVB digital platforms including the WCVB app, WCVB.com and various social media platforms.
• When appropriate, the opportunity to help with photo and video production for digital platforms may be available
Photographers and Logistics
• Assist team members with field work and news gathering
Internships are scheduled based on mutual availability and academic schedule and requirements, but typically consist of three, 8-hour shifts per week
CityLine
''CityLine'' is Channel 5's award-winning urban news and feature magazine program. The program focuses on the issues, concerns, and news affecting the Commonwealth's communities of color. The topics can range from social justice inequities to ethnic restaurants and everything in between.
• Learn to research story ideas for weekly show production
• Pre-screen and book guests: may include pre-interview phone calls to guests or communications with managers
• Assist with field productions
• Learn to write program promotions and in-studio interview questions
• Accommodate guests on Wednesday morning tape days
• Learn to create smooth transitions between recorded segments
• Learn to write web summaries for upcoming shows
The most unique part of the internship is the semester long guidance resulting in producing your own half hour show at the conclusion of the internship
Shifts are normally 9:00 AM to 5:00 PM. Thursdays are show days and are a highly encouraged shift to include in the internship. CityLine is not staffed on the weekends. *Writing samples are required.
5 Investigates
The intern in 5 Investigates is supervised by the Executive Producer of Special Projects. The individual for this position should have an interest in investigative journalism and be prepared to experience the deadline pressure of the investigative team. Familiarity with newsroom operations or television production is a plus. Must have strong writing ability and computer knowledge. Special consideration is given to applicants who have worked on a student newspaper, radio, or television station.
Interns will learn to:
• Assist in creating content for medical and consumer reports and investigative stories.
• Assist producers in story research, public documents.
• Learn to log video footage and find appropriate archival video. The intern will also have the opportunity to observe interviews.
• Practice writing, story selection & promotion choices for broadcast or digital.
• May accompany crews in the field but not guaranteed due to COVID safety conditions.
Internships are normally scheduled between the hours of 9:00AM and 6:00 PM weekdays depending on academic schedule and requirements. 5 Investigates is not staffed on the weekends
Sports
Interns should be well versed in both the Boston and national sports scenes (college and professional). The ability to converse about the hot sports topics of the day is a MUST. Interns should have working knowledge of the local sports scene (i.e., aware of managers, head coaches and star players of the four local professional teams) and be conversational on major national sports stories and events.
Interns will learn to:
• Monitor national insider twitter sports feeds/accounts for any breaking sports news.
• Log all sports events recorded by the Sports staff.
• Write scripts for daily sportscast.
• Research team and player statistics.
• Pitch story ideas to sports department
• May accompany reporters on location shoots but not guaranteed due to COVID safety conditions
Internships will typically require afternoon and evening availability
Public Relations & Programming
The Public Relations & Programming Department at WCVB Channel 5 plays an integral role in the promotion of the station's programming and the image of station and personnel. This department is in constant communication with other media outlets (newspapers, magazines, radio stations) regarding WCVB's programming, staff, ratings, and other newsworthy events/items. Public Relations & Programming also acts as an intermediary with outside groups who have requested a speaker/host/moderator from among our staff. In addition, the department handles various inquiries from viewers including requests for tours, autographs, and questions about WCVB.
WCVB's Public Relations department is responsible for the acquisition and scheduling of syndicated programs (The Jennifer Hudson Show, LIVE with Kelly and Ryan, etc.) and local programming (Chronicle, OTR and CityLine). This department is in daily contact with ABC's affiliate relations department regarding network programming. It is this department's responsibility to keep all internal departments, TV listing services and major Boston news outlets apprised of WCVB's most up-to-date program schedule and programming information.
Interns will learn to:
• Monitor media (newspapers, magazines, web, etc.) daily for industry-related articles.
• Archive materials for the station's clip file.
• Conduct station tours.
• Maintain anchors/reporter's bios, photos, and files.
• Write press releases, advisories, articles, etc.
• Assist in promoting WCVB programming by drafting Tweets and Facebook posts.
• Monitor and respond to press and program inquiries from viewers.
• Assist with public relations and community service campaigns.
• Draft memos and letters upon request.
• Screen current programs for potential issues or concerns.
• Screen proposed programming for possible acquisition.
• Assist program director, public relations manager and programming administrator as needed.
• Assist Programming & Communications Director, Public Relations Manager, and Programming Administrator as needed
Although hours are flexible, because of the nature of the internship, students must be available to participate in station tours from 11:15 AM-12:45 PM.
Creative Services
WCVB's Creative Services department is responsible for the branding and promotional development of the station. The intern will gain a general understanding of how a television Creative Services department runs. They will learn the fundamentals of writing and producing effective topical promotion for News Center 5 and Chronicle, our nightly news magazine show.
• Learn the fundamentals of writing and producing effective news
[more...]
Jobcode: Reference SBJ-r1j98e-18-207-240-77-42 in your application.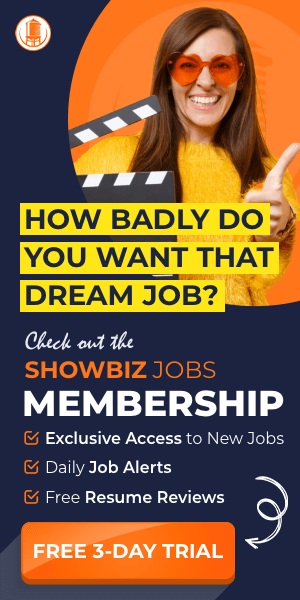 Find More Jobs Like This
Location
Company Profile
WCVB
Hearst Television, a subsidiary of Hearst, owns and operates local television and radio stations serving 26 media markets across 39 states reaching over 21 million U.S. television households.