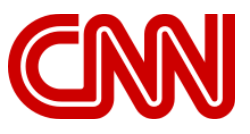 Internship
Summer Virtual Intern - CNNPolitics.com
CNN
Remote / Virtual
01-07-2021
Paid
Internship
Entry (0-2 years) Experience
Job Description
Virtual CNNPolitics.com Intern - Summer 2021

The CNN Story
We are the now and the next. The power behind the people building the future. We are born from the spirit of innovation. We are created from the idea that people around the world want more, need more, deserve more. We are the home of the global digital revolution. We are CNN

The Job

The tasks could include, but are not limited to:
• As a CNNPolitics.com intern, students will have the opportunity to gain insight into the U.S. political system, digital journalism and CNN's editorial process.
• They will learn how to operate as a reporter in a fast-paced breaking news environment, contributing to stories on the news of the moment and working with CNN digital editors by keeping an eye on our competitors and flagging politics stories. They'll also have the opportunity to pitch original content.
• They will be able to strengthen their research and newsgathering skills, work with and alongside of the DC-based CNN television shows, as well as learn the fast and agile world of digital journalism.
• Interns will write, edit, design and work inside the internal CNN content management system, communicate regularly with CNN Atlanta and occasionally go out on assignments around Washington, D.C.
• They will also scour other sites and digital platforms for political content and help put together the signature digital products of CNN's political coverage.

The Essentials
In order to facilitate the learning experience, the following qualifications are preferred:
• Candidate should be seeking a career in politics and/or journalism.
• Should be high energy, self-motivated, aggressive, able to multi-task, have a good attitude, technically solid, strong online skills and be able to function well in an environment with short deadlines and quick-turnaround projects.
• Interns would need to be available during the week for this internship.
• Strong writing/editing skills
• Attention to detail and factual accuracy
• Familiarity with digital platforms, including social media
• Good news judgment
• Positive attitude and willingness to work in a fast-paced environment and perform in a variety of roles

The Perks
• An opportunity to work with a great team that is passionate about the same thing you are!
• Networking opportunities to meet people that you'd like to know!
• A speaker series that introduces you to cool executives and what they do for the best brands!
• Part of the WarnerMedia family of powerhouse brands

The Summer 2021 program dates are June 7th through August 13th. The internship will be a full remote/virtual experience. Most internships will provide a company owned laptop for the duration of the internship program. Interns are paid a competitive wage based on bureau location and relocation is not provided as the program is fully remote/virtual. Participation in the internship program is reserved for students who are currently enrolled in college. Most positions are targeted to upperclassmen and graduate students.
Please note that CNN Summer 2021 intern postings may be taken down as soon as we receive an extensive pool of applicants per role. Please submit your application as soon as possible.
Location