This posting is no longer active and was removed on 08/03/2020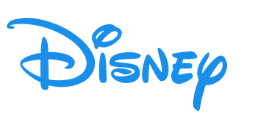 Full Time Job
Operations Resource Manager
Walt Disney Company Media Networks
The Woodlands, TX
06-17-2020
Paid
Full Time
Mid (2-5 years) Experience
Job Description
The Operations Resource Manager will work to support a 24 hour / 7 day a week media network operation. Their primary responsibility will be to schedule appropriate operational personnel and resources needed for the execution of Disney Media Networks broadcast. This will include Disney Channel Networks, Freeform, FX Networks, National Geographic Networks and ABC Television Network and all related streaming networks. The Operations Resource Manager should be familiar with all aspects of broadcast television operations. A successful candidate in this role must be able to manage the schedule and planning needs of a large scale operation while being able to prioritize tasks and requests.

Primary responsibilities will include the following: 1) To plan for and ensure operations is adequately staffed for each broadcast day / event as needed. 2) To coordinate, manage and schedule all plans and bookings needed for transmission of audio/video signals inbound to and outbound from the facility.

Responsibilities:
• Oversight of Broadcast Operations resource and labor scheduling in a 24/7 television broadcast environment.
• Labor planning elements:
• Schedule 24/7 operations staff including management of vacation requests and sick calls
• Increase or reduce staff as appropriate to meet business needs and events scheduled to air on our networks
• Plan for operational needs taking into account event requirements, maintenance and other factors; schedule and instruct operations accordingly on what equipment / rooms and resources are to be used during each broadcast day / event
• Transmission and feed planning elements:
• Distribution Patterns, and Sectional and Regional Feeds to all time zones
• Source, time, satellite service, program content, etc.
• Regional commercial activity resulting from pre-planned regional feed disruptions, regional sports manipulation, unique feed patterns, and limited net paths
• Feed pattern changes (e.g., presidential addresses, awards shows, New Year's Eve programming, etc.) or react to special report stop-and-starts, unplanned program run over, and live sports activity
• Program feed changes for regional feeds and clearance changes (e.g., morning news pattern changes), special program offerings (e.g., Ten Commandments)
• Produce a detailed list of daily trafficking changes to the Operations and DTCI Transmissions department for internal routing instructions
• Auxiliary bookings using Network Distribution for Promos, News Inserts, Two-way interviews, Net returns for Live Special events
• Contribution and Remote planning elements:
• Planning transmission (including video compression and audio encoding) from remote sites for Sports and Entertainment – live events, Sports, special events, satellite trucks and satellite transponder space, common carrier, etc.
• Estimate costs of and reserve outside providers (uplink trucks, fiber etc.)
• Prepare orders in Scheduling System and confirm and provide work orders to outside providers
• Coordinate with production and technical personnel including weekly sports meeting to review each weekends plans
• Order and obtain phone lines and/or high-speed internet connections for remotes where required
• Event logistics support, schedule and coordinate pre-testing, special needs, special parameters, Company ''Town Hall'' event support, coordinate special service installation example Jimmy Kimmel in Brooklyn requires a 30-day Verizon Circuit install Brooklyn to ABC NY Plant for live production week
• Attend Operations and Production meetings for all Live Events to plan and coordinate Transmission and/or Distribution requirements
• Daily communication with our transmission and engineering partners concerning updates, issues and upcoming broadcast plans
• Build and maintain high quality relationships with all internal & external partners
• Work constructively and respectfully with fellow team and department members to achieve a common goal while always upholding the values of The Walt Disney Company
• Provide input for the implementation of technological upgrades and projects furthering the vision of the Facility

Basic Qualifications:
• A minimum of at 2 years' experience in live broadcast television
• Strong broadcast operations or engineering background
• Strong knowledge of television broadcast equipment that will include:
• Video Routers and Switchers
• Graphics Devices
• Standards and Practices Delays
• Communication Panels
• Closed Caption and Video Data Encoders
• Expert understanding of video formats (SD, HD, UHD, HD-HDR and video and audio standards (SMPTE)
• Solid understanding of traditional video encoding and decoding (ASI) as well as newer standards of compressed and uncompressed IP video transport (SMPTE 2022, SMPTE 2110, HLS, MPEG-TS via multicast, RTMP, DASH)
• Basic understanding of editing software functions
• Proficiency in Windows and Microsoft Office (esp. Outlook and Excel)
• Expert planning and organizational skills
• Excellent communication skills; must be able to communicate clearly and effectively both verbally and in writing
• Strong interest in current industry technologies and developments

Preferred Qualifications:
• Labor and resource scheduling experience a plus
• Experience with Xytech Mediapulse
• Strong interest in current industry technologies and developments.
• Familiarity with streaming media platforms (e.g., Netflix, Fire TV, Hulu, etc.
• Understanding of basic file systems and transfer protocols

Required Education

Bachelor's degree or certificate in a field related to media, broadcast, engineering, communications OR equivalent work experience

This position is with ABC Cable Networks Group, which is part of a business segment we call Media Networks.

ABC Cable Networks Group is an equal opportunity employer. Applicants will receive consideration for employment without regard to race, color, religion, sex, national origin, sexual orientation, gender identity, disability or protected veteran status. Disney fosters a business culture where ideas and decisions from all people help us grow, innovate, create the best stories and be relevant in a rapidly changing world.
Location
Company Profile
Walt Disney Company Media Networks
The Walt Disney Company Media Networks segment includes cable and broadcast television networks, television production and distribution operations, publishing, domestic television stations, digital businesses and radio networks and stations.