This posting is no longer active and was removed on 07/06/2020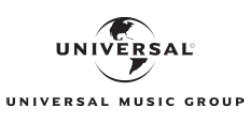 Full Time Job
Senior Music Influencer Marketing Manager
Universal Music Group
Kings Cross, United Kingdom
06-30-2020
Job Description
Reporting to the Senior Digital Strategy Director and receiving direct mentorship from Senior Director Business Development and Strategic Partnerships, the role is primarily focused on leading and guiding Influencer Creative and Marketing strategy for UK Group. This will include creating and maintaining a UK and international network of creator/influencers as well as spearheading a global network of UMG territory contacts who can support international influencer campaigns and activate them locally.

Skills & Experience

The role will also require managing an active roster of Influencer Agencies on behalf of the UK Group who can help deliver scale and diversity to the UK labels across key international markets. This will entail identifying and negotiating terms with appropriate talent management companies, creator/influencer agencies and influencers directly to deliver commercially attractive rates, whilst also partnering with leading creative teams, delivering benchmarks to enable analysis of results, and evolving influencer marketing so it takes its necessary place at the strategic marketing table.

Be Organised
• Maintain a local and global network of territory contacts who can support international influencer campaigns and activate them locally.
• Manage your time effectively to make sure labels are resourced fairly and business priorities are understood
• Run a monthly Creator Influencer Forum with UMG labels to discuss strategy, best practice, benchmarks etc
• Document contacts, pricing, performance and best practise, making sure this is then shared back into the business in the most engaging format. Explore the role of dashboards in this space
• VIP event invites

Be Analytical
• Analyse performance of campaigns across UK labels and International markets
• Work with Fused and the Data Science team to develop performance benchmarks across the various campaigns and channels
• Work with labels to understand their reporting priorities to help shape KPI tracking
• Spend time with the Data Analysts/Scientists across the business to help shape initial streaming attribution reports
• Ensure that all influencer work, wherever possible, is tracked, monetised and audiences shared back for retargeting.

Be Collaborative
• Work with the UK label groups to provide influencer marketing support from full strategy to insights, benchmarks, influencers to work with, creative ideas and best practise recommendations for all key releases
• With FUSED deliver integrated media thinking across paid and organic i.e. strategy that is platform first e.g. Facebook strategy across both paid and organic
• Join FUSED brainstorms and add additional creative thinking to brilliant digital plans
• Join FUSED/Havas meetings to understand the wider context of media and bigger campaign moments
• Work directly with International Marketing to support and execute influencer marketing campaigns - maintaining the strong relationships already established with them and their influencer contacts
• Work with Globe and UMGB teams to help source Influencers for Brand partnership campaigns.
• Liaise with the Rebel Labs team to introduce relevant Influencers to develop or host original content formats
• Chair a monthly Global influencer forum call with relevant contacts in the markets in order to share case studies, best practice and roll out international campaign support, with a particular focus on UK rep.
• Support the adoption of the LICKD platform within the UK business.

Be Creative
• Attending Influencer conferences & events to develop your network
• Monitoring new Influencer and content trends to ensure UMUK continue to innovate across music and the broader entertainment sector, be constantly looking for inspiration
• Monitoring emerging content platforms that are developing Influencer eco-systems
• Helping to conceive video creative concepts with artists, agencies and Influencers, always pushing for artist involvement
• Set the gold standard in brilliant ideas in this channel
• Keep a close ear to the ground across entertainment, constantly looking for inspiration and ideas we can evolve on
• Build trusted relationships with the best and biggest creators to get to brilliant ways of tackling briefs together
• Look for new ways to keep creativity evolving e.g. build a creator network we use just for ideation and brainstorming
• We understand how important TikTok is to music marketing but the creative possibilities across other platforms such as YouTube are currently under utilitised. We would love to see more YouTuber collaborations and ideas outside of the dominant trending platforms

Your Benefits
• Group Personal Pension Scheme (between 3% and 9%)
• Private Medical Insurance
• 25 paid days of annual leave
• Interest Free Season Ticket Loan
• Holiday Purchase scheme
• Dental and Travel Insurance options
• Cycle to Work Scheme
• Salary Sacrifice Cars
• Subsidised Gym Membership
• Employee Discounts (Reward Gateway)

Just So You Know…

The company presents this job description as a guide to the major areas and duties for which the jobholder is accountable. However, the business operates in an environment that demands change and the jobholder's specific responsibilities and activities will vary and develop. Therefore, the job description should be seen as indicative and not as a permanent, definitive and exhaustive statement.
Location
Company Profile
Universal Music Group
We are Universal Music Group, the world's leading music company. We are the home for music's greatest artists, innovators and entrepreneurs.