This posting is no longer active and was removed on 09/21/2020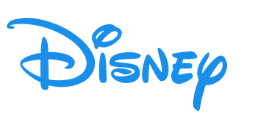 Full Time Job
Mediaplanning & Scheduling Coordinator, Kids Hub
Walt Disney Company Media Networks
Paid
Full Time
Mid (2-5 years) Experience
Job Description
The Opportunity & Responsibilities:

In this role you will be responsible for creating Disney Junior final TV linear schedules for regional feeds on ''What's On'' (Mediagenix), assuring a strong coordination with all stakeholders involved in the process to deliver high quality schedules on time and within guidelines and local regulations.
• Delivers the channels final TV lineal schedules for Disney Junior and regional feeds on What's On (Broadcasting software).
• Includes secondary events (static & animated graphics, credit crunches, bumpers…) and any other required elements on assigned logs with the supervision of the Mediaplanning & Scheduling Manager as per defined strategy.
• Provides any transmission reports to Mediaplanning & Scheduling manager when required.
• Coordinates with operations, technical and programming teams (Inetsat, Operations, programmers, planners, on-air team, DM+…) to assure a smooth broadcast/delivery of the channels linear and nonlinear plans.
• Execute and interprets the weekly media plans in order to maximize the effectiveness of the communication campaigns.
• Reviews on a constant basis the makelist with the Mediaplanning & Scheduling Manager guidance to assure all promos are delivered on time and with the correct messaging and monitors the channels output on a daily basis.
• Interprets daily audiences and other analytical data to understand competitors and channels performances to suggest programming tactics and improvements.
• Takes responsibility on the double-check of all on-air elements to assure there are no mistakes on key messaging.
• Maintains up to date knowledge of market place and competitor activity.
• Collaborates and participates on team's brainstorming coming with ideas for upcoming plans & campaigns.
• Communicates effectively with team members and managers to ensure successful delivery of plans and schedules in line with department requirements and timings.
• Comes up with creative ideas to contribute to the continual improvement of plans/schedules.
• Ensure that all sponsor and barter commitments (owned media, synergies…) are executed as planned.
• Collaborate with research for planning and post-analysis purposes.

Preferred Qualifications:

The Experience We Require From You:

2 years of experience on editorial/mediaplanning teams or TV media.
Experience in Mediaplanning & Presentation Scheduling is a plus.
Kids programming & plan experience is a plus.

Degree Level Education on Communications or similar.

Product knowledge and technical expertise relevant to the role.
Good computer skills (Microsoft Office Suite).
What's On knowledge is a plus.
Fluent in English.

High level of pro-activity and ability to work under pressure.
Strong attention to detail.
Ability to manage own time and projects with skill and maturity.
Ability to spot and solve problems.
Confidence in own opinion and ability to challenge upwards.
Able to work effectively in teams.

The Walt Disney Company is an Equal Opportunity Employer. We strive to be a diverse workforce that is representative of our audiences, and where all can thrive and belong. We are committed to building a team that includes and respects a variety of voices, identities, backgrounds, experiences and perspectives.

This position is with The Walt Disney Company Iberia S.L., which is part of a business segment we call Media Networks.
Location
Company Profile
Walt Disney Company Media Networks
The Walt Disney Company Media Networks segment includes cable and broadcast television networks, television production and distribution operations, publishing, domestic television stations, digital businesses and radio networks and stations.