This posting is no longer active and was removed on 09/22/2020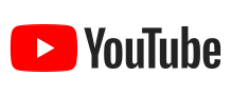 Full Time Job
Financial Analyst, Subscriptions and Marketing
YouTube
Job Description
Financial Analysts ensure that Google makes sound financial decisions. As a Financial Analyst, your work, whether it's modeling business scenarios or tracking performance metrics, is used by our leaders to make strategic company decisions. Working on multiple projects at a time, you are focused on the details while finding creative ways to take on big picture challenges.

As someone who knows the workings of the core Finance team inside and out, you'll lead individual projects to transform planning, tracking and control processes. You'll provide senior level management with insightful recommendations, planning and reporting support.

YouTube Financial Planning and Analysis drives analytical insight, accountability, and financial sustainability for YouTube leadership while supporting a fast-growing, hugely impactful product.

As a Financial Analyst, you'll be a key member of our subscriptions and marketing finance team, working across YouTube Music and Premium business (global subscription product that combines our music service with YouTube Original shows and ads free YouTube) and YouTube's overall marketing business area. You'll drive consistency and improvements in profit and loss modeling and forecasting, partnering closely with the broader finance team on monthly forecast/close cycles, and annual and long term business modeling. You will develop a deep understanding of subscriptions through work on a variety of ad hoc agreement modeling and analysis. Additionally, you will deep dive into YouTube's marketing business, helping analyze and measure performance across all business types.

You'll have excellent communication and data analysis skills. You will perform analytical deep dives into underlying assumptions and quantitative details and communicate insights to senior executives within YouTube and Google Finance.

The name Google came from ''googol,'' a mathematical term for the number 1 followed by 100 zeros. And nobody at Google loves big numbers like the Finance team when providing in depth analysis on all manner of strategic decisions across Google products. From developing forward-thinking analysis to generating management reports to scaling our automated financial processes, the Finance organization is an important partner and advisor to the business.
Location