This posting is no longer active and was removed on 07/31/2020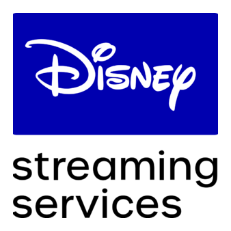 Full Time Job
Platform Analytics Manager
Disney
Paid
Full Time
Senior (5-10 years) Experience
Job Description
Comprised of Disney's international media businesses and the Company's various streaming services, the Direct-to-Consumer and International (DTCI) segment aligns technology, content and distribution platforms to expand the Company's global footprint and deliver world-class, personalized entertainment experiences to consumers around the world.

The Walt Disney Company's Direct-to-Consumer and International segment (DTCI) is a global, multiplatform media, technology and distribution organization for high-quality content created by Disney's Studio Entertainment and Media Networks groups.

DTCI includes Disney's international media operations and the Company's direct-to-consumer businesses globally, including the upcoming Disney-branded direct-to-consumer streaming service, the Company's ownership stake in Hulu, and the ESPN+ sports streaming service, programmed in partnership with ESPN. BAMTECH Media, developer of the ESPN+ and Disney-branded streaming platforms, oversees all consumer-facing digital technology and products across the Company as part of the Direct-to-Consumer and International segment.

Data Analysts in the Platform Analytics team are the analytical partner to the Disney Streaming Services product and engineering teams. They focus on improving customer experiences at critical inflection points in the customer journey on Disney+ and ESPN+ through measurement, analysis, and insight generation. Analysts on this team focus on improving business results through the combination of statistical rigor, data analysis, and fast paced execution with an emphasis on driving actionable business recommendations.

The Manager of Platform Analytics leads a team focused on helping interpret, report, and analyze the health of the core services platform of Disney Streaming Services. Their team will identify and test opportunities for optimizing subscription management, integrating data with customer service, and delivery of content to subscribers. They will be responsible for partnering across product and engineering to develop datasets and methodologies to measure how well the platform is performing against expectations. This role plays a critical role connecting various stakeholders that are responsible for delivering the best experience to Disney+ and ESPN+ subscribers.

Responsibilities:
• Experimentation: Develop test plans, define success metrics, and ensure accurate results methodologically, technically, and statistically.
• Goal Metrics and KPIs: Work ''full-stack'' to define KPIs and goal metrics with cross-functional stakeholders, forecast outcomes, and measure pacing against those targets.
• Business Performance Reporting, Visualization, and Regression Management: Be the primary partner for cross-functional stakeholders to understand performance of the platform. When a metric is ahead or behind expectations, dig in to drive meaningful, actionable insights that help the business performance improve or double-down on success.
• Deep-Dive Analysis: Analyze user behavioral data to identify patterns, uncover opportunities, and create common understanding of how people are interacting with the platform and content.
• Forecasting, and Opportunity Sizing: Both to set goals and help evaluate potential opportunities, this analyst will be tasked with forecasting and opportunity sizing. This will help business stakeholders evaluate trade-offs in different approaches, and create targets for driving business performance.
• Partnership: Partner closely with business stakeholders to identify and unlock opportunities, and with other data teams to improve platform capabilities around data modeling, testing platforms, data visualization, and data architecture.

Basic Qualifications:
• 5+ years of analytical experience.
• 3+ years of work experience using SQL; Python/R and other statistical programming language experience preferred.
• 2+ years of people management experience
• Have a demonstrated history of translating complex data sets into clear and actionable narratives and communicate opportunities and challenges to stakeholders.
• Familiarity with data exploration and data visualization tools like Tableau, Looker, Chartio, etc. Understanding of statistics concepts (e.g., hypothesis testing, regression analysis).
• Ability to think strategically, analyze and interpret market and consumer information.
• Strong communication skills, as well as written and verbal presentation skills.

Required Education
• Bachelor's degree in a quantitative field including Marketing, Economics, Business, Mathematics, Statistics, Data Science, Engineering, Physics, Chemistry or Social Science.

Preferred Education
• Graduate degree preferred.
Location
Company Profile
Disney
Disney Streaming Services is responsible for developing and operating The Walt Disney Company's direct-to-consumer video businesses globally, including the ESPN+ and Disney+.