This posting is no longer active and was removed on 07/14/2020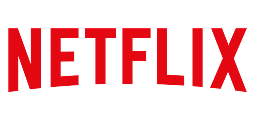 Full Time Job
Senior Manager, Editorial & Publishing - EMEA
Netflix
Amsterdam, Netherlands
06-25-2020
Paid
Full Time
Senior (5-10 years) Experience
Job Description
We are Netflix's Editorial & Publishing team. A team of storytellers, editors, producers and writers, all of us huge fans of entertainment. We're creating a whole new approach to talking about entertainment. Our mission is to build the most influential entertainment media and publishing network that brings joy to our fans and members all around the world.

We want to make content for our content, that is as entertaining off Netflix as it is on Netflix. To make content that brings communities together over shared passions. Content that helps our fans discover new shows and movies and talent or fall more deeply in love with something they've already seen.

Today we have 250 million fans on our social platforms globally, 150 thousand new global followers daily, and 10 billion global impressions per quarter. For context, that's more than twice the number of pages on the internet in impressions each quarter. But we're just getting started.

Though part of the larger marketing organization, our team's work is unique in that we express a perspective on content the way an editorial media outlet would. You'll be looking at new ways to talk about our shows and films, both locally and Netflix originals from around the world, and have a great skill for bringing these stories and narratives into the news cycle and social zeitgeist, primarily through editorial A/V content.

You'll have a deep passion, appreciation, and understanding of TV, Film and entertainment broadly, with a depth and breadth of knowledge about local and global content. You are comfortable operating within the traditions of the local entertainment industry, but keen to push its boundaries and willing to take risks where others won't. You'll be trusted to have your finger on the pulse of online video consumption and to find ways to innovate in this field. You understand what captures people's attention and drives fandom and influence. As a fan, you are attuned to what sparks a connection between a show, film or star and its fandom. You live for that spark.

With almost 60m fans across EMEA, Netflix has a huge and unrivalled platform where we can engage our members and launch our titles and talent. With this reach built country-by-country, we have attained a point of scale that we can now turn into a greater competitive advantage.

While each market and its tone of voice is unique, we believe we can innovate faster by taking advantage of this scale at an EMEA level.

The purpose of the pan-EMEA hub is to 1) identify common business challenges across EMEA, 2) define a regional programming strategy with formats that address these shared challenges, and 3) identifying priority talent and titles that fit the formats, producing the asset and syndicating to the local teams to enable us to tackle our shared challenges in a scalable and efficient way.

In the role of our Senior manager, Editorial Publishing, Pan-EMEA, you will lead a small team that is responsible for a programming strategy that serves our key EMEA markets, driving ideation, concept development and production across our social media channels and beyond. To be a leader you will need to understand the business challenges that need to be addressed. To be a successful editor and creative programmer, you'll need to be a storyteller at heart and have excellent judgement to balance audience interests with the needs of our business.

We're looking for a creative and strategic thought leader with a strong voice, impeccable taste, and authentic love for entertainment and pop-culture. Someone who's willing to be hands-on and manage creators themselves out of pure passion for the craft, yet also able to mentor a team of writers and producers to produce online content that fans will love.

Key Responsibilities:
• Work with the local EMEA Editorial & Publishing teams to understand their priorities and create a programming schedule with repeatable formats that address those challenges and opportunities
• Lead brainstorms, mentor external creative vendors, give relevant creative notes and final approval.
• Manage a slate of ideas and the editorial process with internal and external resources.
• Ideate and create content with a strong hook, point of view, and personality. You're full of ideas and innovative approaches to format, structure and presentation of these.
• Cultivate cross-functional relationships (content, publicity, comms, marketing, and more) to ensure you have the best information and the ability to gain traction on your strategies and ideas. A big idea isn't a big idea if you're doing it alone.
• Use internal and external social analytics and other internal data to inform strategy and detect new opportunities.
• Build and manage budgets.
• Stay on top of trends, timely events, and upcoming title launches to seize on reactive opportunities for this audience.
• Partner with talent, PR reps, and influencers to effectively set context and build trust.
• Be experimental with content; take risks with what you're creating; be ambitious and original. Turn one-off hits into successful series.

The ideal candidate is/has....
• A ruthless prioritiser who can understand what is most important to the business and a strong bias to action
• A creative visionary. A risk-taker. You are able to see the big picture and be the master curator of an online media channel. You are constantly looking for new ways to delight and inspire audiences.
• An exceptional storyteller and an experienced creative. You have proven ability to concept and produce high-quality social and A/V content. And you're good at it. Maybe you've worked in content creation at a brand or outlet before or in TV or Film, but more importantly, you are spending tons of time on consuming video content personally. (Minimum 5 to 7 years experience ideal)
• Sophisticated understanding of online social platforms and the native formats that work on each. Deep YouTube expertise a huge plus.
• Impeccable editorial judgement and a knack for finding and knowing what's trending with our audience. You can find the story, angle and point of view to tell different stories and do so through video storytelling.
• Experience using data and intuition to make content that grabs attention and engages its audience. Solid understanding of marketing and social media analytics; you can apply a data-centric approach to the testing and optimization of content.
• You understand and have the skills to scale up and scale down production based on the needs of the creative. You recognise that some stories are best told through a nimble and simple video, whilst others require larger shoots.
• Respect and understanding for Netflix culture - no brilliant jerks.
• Excellent interpersonal skills and experience working directly with talent and talent representation, in meetings and on shoots/sets. Skilled in pitching/ presenting with the ability to read the room.
• High tolerance for change, and the capacity to accomplish enormous amounts of work in a fast-paced, ever-changing environment.
• Deep understanding of how cultural trends form, and the ability to anticipate and act on it.
• Proven track record of creating content that gets written, shared, and talked about.
• Fluent English, additional language skills a big plus.
Location