This posting is no longer active and was removed on 07/08/2020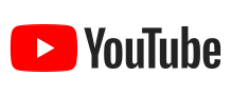 Full Time Job
Director, Creator Communications and Content Marketing
YouTube
Job Description
The creator community is the lifeblood of YouTube and why fans love the platform. In creator marketing, we're all about celebrating, supporting, and inspiring this awesome community. Communicating with creators in a way that speaks to their needs, while inspiring them to fulfill their dreams is at the core of what we aspire to do every day.

As Director of Creator Communications at YouTube, you'll lead the strategy and oversee the execution of marketing communications targeting our global creator community, including video, email, and in-product communications. You'll oversee a high performing team creating compelling, comprehensive, and engaging content supporting company and community priorities, while helping creators get inspired, grow, and feel connected with YouTube and the broader community. You'll build a compelling vision and will work cross-functionally to ensure alignment across all comms touchpoints.

You are a passionate leader and compelling storyteller with a proven track record building and executing a global content strategy that delivers both a powerful narrative and exceptional performance metrics. You're obsessed with quality, exceptional at developing talent and inspiring teams, and an expert at crafting a vision and driving the organizational alignment necessary to achieve it.

You'll bring a commitment to insights-based decision making and an empathetic, customer first mindset, along with expertise in building narratives and driving engagement on digital communications platforms. You'll be a leader, a doer, a thinker, and an innovator, and you'll play a critical role in driving clarity and delivering inspiration to our creators.

Know the user. Know the magic. Connect the two. At its core, marketing at Google starts with technology and ends with the user, bringing both together in unconventional ways. Our job is to demonstrate how Google's products solve the world's problems--from the everyday to the epic, from the mundane to the monumental. And we approach marketing in a way that only Google can--changing the game, redefining the medium, making the user the priority, and ultimately, letting the technology speak for itself.
Location