This posting is no longer active and was removed on 09/23/2020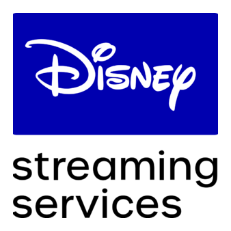 Full Time Job
Principal Network Architect
Disney
Paid
Full Time
Executive (10+ years) Experience
Job Description
Comprised of Disney's international media businesses and the Company's various streaming services, the Direct-to-Consumer and International (DTCI) segment aligns technology, content and distribution platforms to expand the Company's global footprint and deliver world-class, personalized entertainment experiences to consumers around the world.

The Walt Disney Company's Direct-to-Consumer and International segment (DTCI) is a global, multiplatform media, technology and distribution organization for high-quality content created by Disney's Studio Entertainment and Media Networks groups.

DTCI includes Disney's international media operations and the Company's direct-to-consumer businesses globally, including the upcoming Disney-branded direct-to-consumer streaming service, the Company's ownership stake in Hulu, and the ESPN+ sports streaming service, programmed in partnership with ESPN. BAMTECH Media, developer of the ESPN+ and Disney-branded streaming platforms, oversees all consumer-facing digital technology and products across the Company as part of the Direct-to-Consumer and International segment.

We are currently looking for a Principal Network Architect who is passionate about all areas of data networking. The Principal Network Architect is to be a forwarding thinking technologist who possesses an insatiable desire for networking knowledge. This person will use their vast understanding of the Internet to facilitate the development of our global distribution network. This position offers an excellent opportunity for someone to gain exposure to best of breed technologies as well as establish themselves in a dynamic, growth-oriented environment.

Basic Qualifications:
• 10+ years working in Internet related fields and an advanced understanding of TCP/IP.
• Expertise with routing design, techniques, and protocols such as BGP.
• In-depth understanding of public peering, QoS, and traffic engineering.
• Extensive experience with multi-vendor routing and switching platforms.
• Experience with network security tools, such as next generation firewalls and IDS/IPS.
• Experience with Linux operating systems, network automation, and open source tooling.
• Ability to develop roadmaps, technology qualification, and design standards.
• Ability to efficiently resolve network issues with varying degrees of complexity.
• Working knowledge of common network monitoring and security utilities.
• Eagerness to learn new technologies and maintain industry knowledge.
• A self-starter able to work independently but also comfortable working within a team.
• Excellent communication skills and an ability to collaborate with multiple teams.
• Excellent customer presentation skills.

Preferred Qualifications:
• Current industry certifications are preferred
• A solid understanding of network virtualization landscape along with their supporting technologies.
• Experience in multi-vendor network security topologies.
• Experience working in an Agile environment.
• Experience in either an ISP/NSP or CDN environment.
• A propensity to experiment with emerging technologies.
• BGP, OSPF, PIM, Network Security, VXLAN/EVPN, Packet capturing tools, TCP/IP, Linux, QoS, and IPv6.

Required Education
• Bachelor's degree, preferably engineering related, or relevant work experience.
Location
Company Profile
Disney
Disney Streaming Services is responsible for developing and operating The Walt Disney Company's direct-to-consumer video businesses globally, including the ESPN+ and Disney+.