This posting is no longer active and was removed on 08/11/2020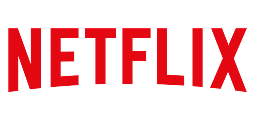 Full Time Job
Production Support Manager
Netflix
Amsterdam, Netherlands
07-03-2020
Paid
Full Time
Mid (2-5 years) Experience
Job Description
Netflix is revolutionizing entertainment. From creating pivotal moments in story-telling history to rediscovering itself from a streaming service to the world's best studio, Netflix is at the forefront in data-driven business execution. This passion extends well into the world of support, where we offer exceptional customer service for our millions of global members. One way we do this is through high-touch, business-to-business driven support, aiming to solve challenges that our technology and our studio production businesses face.

The Customer Service Technical Research team at Netflix is building an exciting new team to help solve the many support scenarios that occur when running a global studio production team. As Netflix continues to develop amazing original content and build the world's most technology-driven studio, the drive to innovate around solutions, logistics, scheduling, and software grows. Simply put, our goal is to provide our productions with tools superior to anything else out there, and support the effort to create the most productive, honest, and creative studio the world has ever seen.

As a Netflix Content & Media Support team manager, you will play a critical role in managing a team of highly skilled Content & Media Support Specialists in Salt Lake City /Amsterdam. You will be expected to show strong leadership skills and partner effectively with our studio support teams, helping to drive your team to provide world class support, research, and innovative ideas that will shape the future of the technology that Netflix Studios utilize. You'll do this by managing a Netflix Content & Media Support team that is part of a global support team for our studio content and media applications. The team ensures an exceptional experience for our users by providing support to critical production software, coordinating and addressing any issue from our media partners, and helping studio production design teams solve challenges with our underlying technology applications as an advocate for the users that they support. Your top priorities will be managing issues, business to business relationships, coaching, mentoring, and leading team members with the ultimate goal of driving improvements in the Netflix Studio content and media applications and overall production experience.

Who you are:
• You have a strong background in managing teams involved with software support, technical applications usage, technical troubleshooting, technical documentation, and consider yourself a technology-driven thought leader.
• You have at least 3+ years of experience in a technical troubleshooting, research, documentation and/or support engineer role helping to determine the root cause of technical issues. Previous experience and knowledge of post production is a plus.
• You have experience working with software support tools such as Zendesk, JIRA, and Confluence spaces.
• You are always on the lookout for opportunities to improve our operations, user experiences, employee experiences, and deliver cohesive ideas around innovative support strategies and application design considerations.
• You have strong communication skills to partner with technical and non-technical stakeholders effectively. You love to document and define new support solutions and offer highly effective solutions to their problems, cutting out complexity, and getting teams back to being productive.
• You are proficient with phone, email, and computer-based support solutions.
• You thrive in an innovative culture where autonomy is necessary, and strong communication is paramount.
• You have fluency in English; and at least one other language, ideally Spanish, French, Korean or Japanese would be advantageous

What will you be doing:
• You will be the primary manager for a team of 6 to 10 Content & Media Support Specialists that provide technical troubleshooting for our studio technology applications.
• You will be focused on ensuring a high level of support is maintained for our users and continuously look for improvements to the support experience.
• You will manage your team's employee experience, ensuring that all their needs are met and fostering an environment for the Netflix culture to thrive.
• You will collaborate with our support team in Salt Lake City, Utah in the U.S ensuring operational alignment and quality is maintained in a global 24/7 support structure.
• You will be a subject matter expert on all responsibilities maintained by your team and constantly seek to be current and improve that knowledge.
• You will work with key stakeholders from various departments ensuring that all needs are met.
• You will compose documents and reports on your teams performance and current issues impacting our production teams.
• You will oversee all aspects of the escalation process, systems outage management, support for studio product development, and work hands on with these functions as needed.
• You will coach and develop your team, to identify areas of focus and opportunity within their performance and our culture to drive continuous improvements
• You will drive ownership and coordinate daily activities and projects, including knowledge base content updates, bug triage prioritization, and customer facing outage management.
• You will drive team performance to expose friction and reliability concerns within the products and processes that also drive pain for our production teams.
• You will provide support for new training and process rollouts.
Location