This posting is no longer active and was removed on 06/01/2020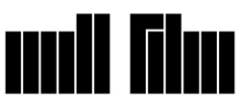 Full Time Job
Digital Matte Painter
Mill Film
Job Description
Mill Film is a newly launched visual effects studio with locations in Adelaide- Australia, Bangalore- India and Montreal- Canada, working on VFX for feature films and episodic content. With talent diversity and equality at the heart of Mill Film's culture, we want to inspire the next generation of visual effects artists, to create a dynamic pool of talent and work with the latest technologies on ground-breaking productions.

Culture

Mill Film builds inclusion and diversity into the foundation of the studio. We believe that inclusion and diversity are the solution to delivering excellence in creative VFX for our clients. We foster a culture of respectful candor, where artists, production and technologists come together to build a talent community devoted to realizing industry leading VFX solutions for feature and episodic content for major Studios.

• Create photorealistic backgrounds and environments to match the overall look and feel of the film;
• Combine skills in painting and 3D with knowledge of composition, design, photography, and digital modeling to create two-dimensional and three-dimensional images for film with or without the use of conceptual mock-ups;
• Provides foreground, mid-ground, and background paintings for use in 2D, 2.5D and 3D environments;
• Assists with troubleshooting the background components created;
• Contribute to the visual and technical attributes of the production;
• Produce or assist in developing and producing design concepts, including characters and environments.
• Create elements in a variety of styles such as drawings, illustrations, graphics, colour harmonization / colour scripts, etc. using a computer
• Performing tasks such as layout, matte extraction, colour correction, paint fixes, roto and assembly of live action and 3D elements,
• Contribute to the visual and technical attributes of the production.
• Specific duties to be determined on a project by project basis

Qualifications
• Bachelor's degree in illustration, industrial design, or fine art preferred;
• 2.5D / 3D projecting experience (3D generalist or Nuke compositing experience) is a plus;
• Good communication skills both verbal and written;
• Demonstrable skills in Concept design desirable but not essential;
• Mari, Vue and/or Modo experience would be an asset.
Location
Company Profile
Mill Film
The Moving Picture Company (MPC) is a global creative studio with a single goal: to create experiences that move people. With decades of storytelling experience, we are perpetually pushing the limits of what is technologically and artistically possible to tell visually stunning stories. MPC continues to lead in an ever-evolving industry, building authentic and long-lasting connections with audiences across all channels.