This posting is no longer active and was removed on 07/16/2020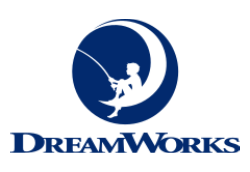 Full Time Job
TV Animation Director
Dreamworks
Job Description
Responsibilities
DreamWorks Animation Television is seeking a Director for an 11 minute, board-driven 2D animated comedy series. The Director leads the Storyboard teams from outline, through writing and boarding. They are also responsible for working with the editor to build the first pass animatics, while taking studio and leadership notes to prepare the episode for delivery. Through the story process, Directors are expected to jump in, hands on where extra help is needed - drawing and writing on an episode to fill in any comedic or story gaps. They will oversee the execution of the board by giving the Storyboard Artists weekly notes and draw overs - working closely with the Storyboard Artists and Revisionists, providing guidance and mentorship to their teams. Directors will prep the Storyboard Artists for pitches to Executives, and make sure they understand and implement the given notes. The Director must ensure that the style, vision, and creative ambitions for the storyboards are met for each of their assigned episodes, and are able to receive assignments and problem solve in a professional manner.

This position is covered by the Animation Guild. We are seeking candidates who are familiar with the animation pipeline and experienced in drawing storyboards and animatic assembly.

Responsibilities:
• Help storyboard and write episodes from outlines alongside the Storyboard Artists.
• Assign work to Storyboard Artists, and oversee their work.
• Assign work to Storyboard Revisionists, and oversee their work.
• Participate in storyboard reviews. Receive notes from Executive Producers and Supervisors, while implementing notes with the Storyboard teams.
• Evaluate the continuity and quality of all storyboards and punch up the storyboards and/or animatics as needed.
• Having weekly meetings with Executive Producers and Supervisors to go over concerns or changes in an episode rotation.
• Review the initial animatic build from Animatic Editors, and direct timing and pacing, while refining dialogue and comedy in the episode.
• Provide status updates, troubleshoot, and review potential changes on a regular basis with production staff.
• Participate in the talent acquisition process with the Line Producer to review portfolios and tests, interview candidates, and provide detailed and timely feedback.
• Mentor and support the Storyboard teams and cultivate positive team morale.

Qualifications/Requirements
- Strong drawing skills with a demonstrated sense of staging, composition, and cartoony character acting.
- Strong comedic writing skills and understanding of story structure and dialogue.
- Strong verbal and written communication skills.
- Proven ability to meet deadlines and keep a team on schedule.
- Experience working in a fast-paced environment.
- Proven comedic storyboarding abilities.
- Able to work with an editor to construct a timed and posed out comedic animatic, while performing character scratch.
- Strong critical thinking and problem solving skills.

Desired Characteristics
- Prior Storyboard Directing experience or extensive Storyboarding experience.
- Familiarity with Storyboard Pro and Photoshop.
- Bachelor's Degree preferred.
- Ideal candidates will be able to provide storyboard samples.
Location