This posting is no longer active and was removed on 08/24/2020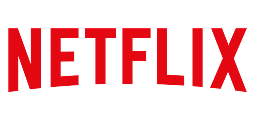 Full Time Job
Technology Deployment Specialist
Netflix
Paid
Full Time
Senior (5-10 years) Experience
Job Description
Seeking a highly self-driven and resourceful technologist who is up to the challenge of helping lead the APAC expansion of IT operations for Netflix's Technology Deployment team. Key to the team's regional strategy will be establishing our presence and services within India so we can support the deployment of end-user technology to Netflix productions and our partners. The Specialist will be based out of our Mumbai office, will be an integral member of our global Technology Deployment team and will report into the Global Manager based in Los Angeles, USA.

Your Impact
Operating with a high level of autonomy, the Specialist will drive our local strategy to effectively establish and run our technology deployment services in India. To that end, this stunning colleague will implement local workflows for IT procurement, asset management as well as technical provisioning of compute devices for Netflix productions (e.g. Sacred Games). Furthermore, the Specialist will increase the scope and value of our team by serving as a technical àdvisor both with our customers, as well as with our internal Netflix partners.

From the start, the Specialist will be relied upon to lay the groundwork for these services by discerning and executing all that is necessary (systems, vendors, workflows, etc.) to support our customers both in India and across the APAC region. Thus, forging and managing highly collaborative relationships with both internal and external partners will be essential to the successful launch and expansion of our technology services. This will also include owning the procurement of hardware and software we provide, such as specialized computer kits, mobile devices, storage media as well as remote collaboration solutions.

The Technology Deployment Specialist will regularly apply her/his domain expertise by performing a multitude of system deployment tasks such as configuring PC and Mac laptops, as well as building various custom technology kits used in production and post production workflows based on specifications provided by other internal technology partner teams. The Specialist will also provide technical support when needed by our customers to ensure they get the most from the technology kits being provided.

Finally, given the fast-paced and dynamic nature of the studio production context, the Specialist will be a highly engaged communicator with our customers whether responding to requests within our ticketing system or in-person interaction.

Your Skills & Experience
• A minimum of 8 years of IT or Desktop Support/System Administration
• Experience establishing and running IT operations for remote offices and remote workers (e.g. an IT manager or IT lead for a regional office)
• Experience working on a 1st Tier technical support team (within a studio production environment is a big plus)
• Strong fundamental knowledge in networking protocols and troubleshooting
• Familiarity with distributed computing environment concepts; local and network based user and group accounts and permissions
• Knowledge of IT best practices around data security
• Strong experience in identifying, assessing and securing technology vendors while managing and negotiating rates, SOWs and contracts
• Experience supporting Cloud and SaaS Applications and SSO, including Google Apps for the Enterprise (Gmail, Calendaring, Drive, Sites and Google Groups)
• In-depth knowledge of and the ability to perform remote troubleshooting on Mac OS, Chrome OS, Windows, Linux, and various applications including Office and Adobe Acrobat
• Mobile device support including iOS and Android devices
• Experience with supporting users remotely (Gotoassist)
• Excellent interpersonal and communication skills
• Driving and optimizing provisioning workflows to ensure a streamlined process for all hardware and software requests

Your Core Competencies

In addition to the resonance of our company values articulated within the Netflix Culture Memo, you demonstrate the following competencies in your work:

Innovative Mindset: You're able to generate creative or transformative solutions that result in improved performance, higher quality and/or increased value; you see ambiguity as a challenge, but also as an opportunity to stretch outside of your comfort zone.

Problem Solver: You're able to systematically identify and deconstruct issues, obstacles and opportunities and then fashion and implement effective solutions. You have an uncanny knack for arriving at solutions through unconventional methods and developing a plan to put them into action within a dynamic fast-paced context.

Value-focused: You ensure the work you are doing is continuously adding value to your customers and teammates as well as perceiving issues and opportunities that may detract from or increase that value. You measure the quality of your work based on your customer's satisfaction.

Self-driven: You fully own your work scope, clear blockers and manage priorities effectively without requiring excessive direction. You're a quick learner and you adapt your communication to the context of your audience and engagement.

Catalyst for growth: You continuously pursue and share knowledge, provide help to others and define clear and measurable goals to increase individual and team contribution. You exhibit an innate desire for continuous growth and improvement.
Location