This posting is no longer active and was removed on 08/20/2020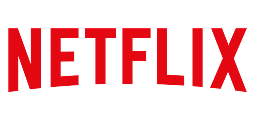 Full Time Job
Publicity Specialist - APAC
Netflix
Singapore, Singapore
07-08-2020
Paid
Full Time
Senior (5-10 years) Experience
Job Description
Netflix is looking for a Publicity Specialist to join our growing APAC Publicity team based in Singapore. We are looking for individuals who live and breath entertainment and who are eager . Netflix has grown to more than 193 million streaming members in 190 countries -- and counting. With more incredible entertainment content on the way and continued expansion in APAC region, it's a great time to join Netflix.

The Opportunity

A chance to work with a team that is transforming entertainment through quality content that launches worldwide, and an innovative platform that enables viewers to watch any time, on any device. With popular titles such as Orange is the New Black, Stranger Things, Bird Box and many more.

The Role

The Specialist will play a key role in helping to shape publicity strategy on Netflix titles in the growing region. Tasks are varied, extensive and timely. They will include but are not limited to:
• Working with Publicity teams from other regions to cascade early positioning and title context to inform regional and country-specific publicity strategy
• Guiding country publicists to strategic decision-making based on understanding of the APAC business, market priorities to identify the most impactful opportunities available for publicity promotion
• Overseeing overall publicity campaign organisation and needs for the region. Including but not limited to:

⦿
Organising and coordination of interview schedules for title spokespeople (talent, executive producers, department

heads, etc.) for junkets, premieres and press days

∙ When applicable, managing associated travel alongside the travel team for any in-region/in-market activity

⦿ Tracking and distribution of top press coverage on key titles

⦿ Liaising with key localisation stakeholders for any press material translation and local agencies to distribute said

releases.

⦿ Distribution of publicity materials and strategy for campaign images, trailers, production notes, etc.
• Other duties as assigned.

Confident and able to express ideas thoughtfully and with passion.
• Meticulous about the details. Every single one of them.
• Thorough, completes tasks and follows up.
• Passionate about entertainment. A rabid fan of television, film and pop culture.
• Scrappy, resourceful and relentless in trying to find a solution before escalating issues.
• Able to anticipate potential problems and knows when to ask for help.
• Aware that the world of publicity is not a 9-5 job.
• Organized, organized, organized -- i.e. there's a label on your label maker.
• Poised, not scared to speak up with the team, and mature.
• Able to manage multiple tasks simultaneously under deadlines and pressure.
• Able to pivot and adapt to shifting priorities without missing a beat.
• A proactive and positive thinker and a contributor to the team.
• Able to function effectively as a part of a loosely coupled but highly-aligned team.
• Effective in dealing with global PR agencies, talent reps and internal executives.
• A great communicator - via email, by phone, in person-and simultaneously.
• Able to see this opportunity as a stepping stone for a career in publicity.

Qualifications

A successful candidate for Publicity Specialist, Publicist will have at least 5 years of entertainment experience either in a studio, network or agency setting.
• She/he will be a clear and concise communicator in a variety of media.
• Fluency & strong writing ability in English is required and a regional language will be a plus.
• Have experience managing agencies, be effective in dealing with talent, talent reps, journalists and other media influencers.
• Be able to manage multiple tasks simultaneously under deadline and thrive in a high energy, fast-paced environment.

To succeed at Netflix, the candidate must also possess the following characteristics:

Creative

Demonstrated ability to think innovatively-connecting the dots when others cannot. Able to make the leap from information to insight. Able to identify, nurture and help refine compelling creative ideas and concepts.

Good Communicator

Great writer and clear talker. Can organize, summarize, clarify and communicate ideas simply, succinctly and accurately. Has a quick intelligence, is fast on the feet and quickly responds to issues and questions. Says it like it is; not wrapped in political niceties.

Pragmatic, Organized and Detailed

Has a big capacity to both think and 'do'. Flourishes in a 'hands on' role, adding value at different levels. Is strong on detail and highly organized.

A smart minimalist

Keeps things simple. Knows that global communications can be made complex---and will resist and prevent that.

Has a Point of View

An independent thinker willing and able to express and support a point of view.

Pace

Moves quickly and enjoys having multiple projects going at once. Can change course, be scrappy and get things done within short time frames.

Integrity

Has sound judgment, and will question actions inconsistent with company values.

A strong belief in our culture. A successful candidate for Publicity Specialist, Publicist will have at least 5 years of entertainment experience either in a studio, network or agency setting.
Location
Company Profile
Netflix
We live by our values, so it's worth learning more about them at jobs.netflix.com/culture.