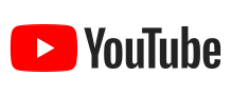 Full Time Job
Regional Core and Responsibility Marketing Manager
YouTube
Singapore, Singapore
02-16-2021
Job Description
YouTube Marketing's mission is to know our users, and to connect them to the magic of our products and creators. We make YouTube successful by shaping people's perceptions of YouTube and inspiring them to engage with us. We're also responsible for all of YouTube's marketing activities to consumers, creators, and key opinion influencers.

YouTube is one of the most beloved and recognized brands in the world, defined by freedom, creativity, and fun. With our growing number of users and products in APAC, it's never been more crucial to define, defend and grow our brand in the right way. Given the growing complexity of the business landscape, we are looking to find a unique voice for our brand, to effectively connect with our key audiences.

As the YouTube Core & Responsibility Marketing Manager, you will be shaping and driving the brand narrative of one of the most culturally significant brands of our times with opinion formers, influencers and users. Your work will help protect openness of our platform and strengthen our brand and reputation in the region. In this role you'll work with teams across global/regional/local marketing, PR and Policy to shape our products, policies, campaigns and partnerships to establish YouTube as a trusted leader in handling harmful content proactively and transparently. You'll use deep insights to represent the voice of key opinion formers to influence marketing plans for the region.

Know the user. Know the magic. Connect the two. At its core, marketing at Google starts with technology and ends with the user, bringing both together in unconventional ways. Our job is to demonstrate how Google's products solve the world's problems--from the everyday to the epic, from the mundane to the monumental. And we approach marketing in a way that only Google can--changing the game, redefining the medium, making the user the priority, and ultimately, letting the technology speak for itself.
Location