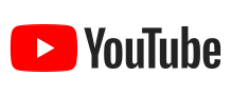 Full Time Job
Head Of Shorts Marketing
YouTube
Job Description
YouTube Marketing's mission is to know our users, and to connect them to the magic of our products and creators. We make YouTube successful by shaping people's perceptions of YouTube and inspiring them to engage with us. We're also responsible for all of YouTube's marketing activities to consumers, creators, and key opinion influencers.

In marketing, we're all about celebrating, supporting and inspiring our community and giving everyone a voice.

In this role, you will help empower the next generation of creators and viewers with Shorts - a mobile-first creation and viewing experience within YouTube. You will be responsible for developing insights to inform product strategy (e.g. core audience, value proposition), develop the business plan, bring products to market, and maintain a focused approach to measurement and tracking against key metrics. Through close collaboration with the product team coupled with excellent strategic marketing, you will deepen creator and viewer engagement with Shorts.

At YouTube, we believe that everyone deserves to have a voice, and that the world is a better place when we listen, share, and build community through our stories. We work together to give everyone the power to share their story, explore what they love, and connect with one another in the process. Working at the intersection of cutting-edge technology and boundless creativity, we move at the speed of culture with a shared goal to show people the world. We explore new ideas, solve real problems, and have fun - and we do it all together.
Location