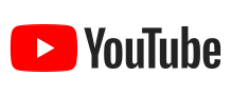 Full Time Job
Global Editor & Content Lead, Creator Communications
YouTube
Job Description
YouTube Marketing's mission is to know our users, and to connect them to the magic of our products and creators. We make YouTube successful by shaping people's perceptions of YouTube and inspiring them to engage with us. We're also responsible for all of YouTube's marketing activities to consumers, creators, and key opinion influencers.

As an experienced, innovative leader, you will drive the editorial and content strategy for our global creator community. You'll shape our narrative to creators, turn it to a content strategy, and bring to life an integrated editorial plan across teams that span our communications channels.

Your main areas of focus will be the newly launched Creator Website, and monthly newsletter, but you'll have the strategic know-how to influence channels owned by other teams including social, our YouTube Channels, and the YouTube blog. You'll be responsible for editorial strategy and content, developing calendar-based and ongoing programming to help creators get inspired, grow and get the latest on what's happening at YouTube. You'll work closely with regional teams to balance the needs for both local nuance and a globally consistent approach.

You'll bring an understanding of the latest trends in the creator ecosystem, along with expertise in crafting narratives and experience in driving engagement on digital communications platforms and insights driven decision making. As a part of this role, you will work across the marketing, product, engineering, PR, and leadership teams to align and deliver narratives via both existing communications channels as well as through new areas of focus and investment.

Know the user. Know the magic. Connect the two. At its core, marketing at Google starts with technology and ends with the user, bringing both together in unconventional ways. Our job is to demonstrate how Google's products solve the world's problems--from the everyday to the epic, from the mundane to the monumental. And we approach marketing in a way that only Google can--changing the game, redefining the medium, making the user the priority, and ultimately, letting the technology speak for itself.
Location