This posting is no longer active and was removed on 02/24/2021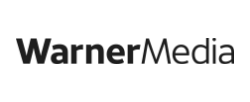 Full Time Job
Investigator, Workplace
Warner Media
London, United Kingdom
02-09-2021
Job Description
The Job
We are looking for an Investigator to manage and facilitate the resolution of employment-related claims in compliance with local laws and Company policy and initiatives. It will be your duty to increase employee confidence by ensuring consistency and fairness in the interpretation and application of Company policy; by providing technical expertise to client groups, and maintaining a collaborative and productive relationship with HR, In-house legal Counsel and other WarnerMedia Group Business Units.

The Daily
• In collaboration with our Employment Counsel, leads or co-leads Equal Employment Opportunity (EEO) investigations into complaints of potential unlawful behaviour, such as harassment, discrimination and retaliation.
• Conducts investigations into complaints of potential violations of the Company's Standards of Business Conduct- such as conflict of interest, unethical business practices, improprieties, etc.
• Takes thorough notes during internal investigation process including claimant intakes, witness interviews, response meetings with alleged wrong-doers, conclusion meetings with the claimant, respondent, and other relevant parties.
• Gathers, interprets, and analyses data related but not limited to expense reports, time and attendance records, purchase orders, and other company financial / legal records.
• Presents oral and/or written comprehensive updates regarding findings and investigation status to HR Generalists, Employment Legal, and other Studio Partners.
• Present investigation findings to Business Unit Executives, thus make recommendations with regards to disciplinary and grievance hearings and development opportunities.
• Conducts climate surveys for departments experiencing low morale and/or undefined issues. Climate surveys include staff interviews and data analysis.
• At the direction of the Employment Law Group, cooperates with outside counsel with regard to lawsuits.
• May be required to participate in depositions, employment tribunal hearings, court trials, and government agency hearings.

The Essentials
• Relevant HR or HR Legal experience of running hands-on EEO Investigations and /or investigations experience in areas other than Human Resources/HR legal.
• Able to demonstrate operative knowledge of Human Resources policies, practices, and procedures.
• Operative knowledge of local laws governing employment issues.
• Ability to handle multiple investigations simultaneously with complete objectivity and consistency.
• Must have excellent verbal and written communications skills with the ability to communicate effectively with all levels of personnel.
• Able to utilise diplomacy, assertiveness, and adaptability attributes in dealing with senior executives throughout the organization.
• Exercise keen judgment when analysing and resolving employment issues with the highest level of confidentiality.

The Nice To Haves

Ability to conduct investigations in another European language (French, Italian, German, or Spanish in particular) in addition to English, would be advantageous

The Perks

This role comes with a competitive salary and a wide range of benefits and perks, including private medical, generous pension contribution and company bonus. Many of our staff work flexibly in many ways, including flexible hours or an element of working remotely. Please talk to us at interview about the flexibility you need.
Location