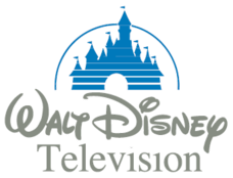 Full Time Job
Associate Principal Counsel, Unscripted Programming & Marketing
Walt Disney Television
Paid

Full Time
Senior (5-10 years) Experience
Job Description
Disney Legal is seeking a highly qualified attorney to take on a wide range of responsibilities in the areas of development, production and exhibition of unscripted programming for linear networks and digital platforms such as ABC Entertainment and Disney+, as well as advising on advertising, marketing and promotional content for linear and digital platforms.

Responsibilities:

The successful candidate will advise Creative, Business Affairs, Advertising Sales, Digital Media, Marketing, Publicity, Standards & Practices and other network and streaming executives on legal and business issues.
Duties will include:
• Analyzing unscripted programming concepts across multiple Disney networks and platforms for legal concerns and advising on matters of risk management, policy and brand issues.
• Interfacing and working closely with producers and production counsel; monitoring productions on an ongoing basis from initial casting and development through production and exhibition;
• Advising on production and content issues related to intellectual property, privacy and defamation, and clearances;
• Serving as production counsel for internally produced unscripted productions;
• Drafting, reviewing and revising a variety of unscripted production documents such as casting materials, game show and competition rules, unscripted series contestant agreements, and other production documents, releases and agreements;
• Vetting marketing and promotional campaigns and concepts intended for linear, digital and social media platforms ranging from season-long marketing campaigns to user generated content proposals;
• Reviewing and advising on contest and sweepstakes rules and promotional materials;
• Providing counsel and guidance on a wide array of issues to other groups; and
• Performing other responsibilities as assigned by the Assistant Chief Counsel.

Basic Qualifications:
• Candidate should also have one or more of the following:
• Production legal experience, especially in the area of unscripted programming;
• Experience working with in-house marketing departments;
• Working knowledge of right of publicity, copyright/trademark, defamation and privacy laws; contests and sweepstakes law;
• Working knowledge of legal and clearance issues with digital and social media, including user generated content;
• Familiarity with talent, licensing and rights agreements.
• A minimum of six (6) years of law firm and/or in-house legal experience, preferably with at least two (2) years' experience in television or production.
• The candidate should have excellent interpersonal and communication abilities; possess outstanding drafting skills; demonstrate motivation, accountability and independent initiative; and be able to prioritize, multitask and work quickly and collaboratively under tight deadlines.

Preferred Qualifications:
• JD or equivalent
• Strong academic credentials
• Admission to California State Bar in good standing or willingness and qualification to be Registered In-House Counsel.

Additional Information:

LegalAffairs

This position is with The Walt Disney Company, which is part of a business segment we call Walt Disney Television.
Location