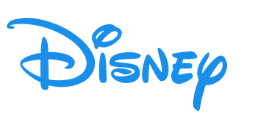 Full Time Job
Ignite Director
Walt Disney Company Media Networks
Job Description
Job Overview
WTVD, the Disney/ABC owned station in Raleigh/Durham, is seeking a Grass Valley Ignite Director to join our team. This individual is a critical member of our newsroom and will be responsible for directing live weekend and weekday newscasts while working closely with key staff and management during the live broadcast. The successful candidate will have a high degree of professionalism, and function well under pressure. This is a great opportunity to work in the 24th market.

Job Responsibilities
• Direct live newscasts, including breaking news, through the use of Grass Valley's Ignite Automation System
• Effectively communicate to key staff and management to ensure a seamless newscast
• Responsible for all technical aspects of the live broadcast including, but not limited to, IQT coding, preparing newscast rundown, building events and operating robotic cameras in Ignite
• Recognize and be able to troubleshoot problems with Ignite Automation:
• Grass Valley K-Frame Switcher
• Vinten Robotics
• Dalet
• Studio Mics and Lighting

This position is with WTVD Television, LLC, which is part of a business segment we call Media Networks.
Location
Company Profile
Walt Disney Company Media Networks
The Walt Disney Company Media Networks segment includes cable and broadcast television networks, television production and distribution operations, publishing, domestic television stations, digital businesses and radio networks and stations.