This posting is no longer active and was removed on 11/12/2020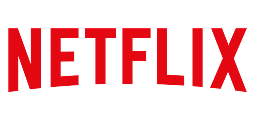 Full Time Job
Studio Training Specialist
Netflix
Los Angeles, CA
10-23-2020
Paid
Full Time
Mid (2-5 years) Experience
Job Description
It's an exciting time to join Netflix as we continue to transform entertainment globally. We are bringing new stories to millions of people worldwide by promoting our original, exclusive content. A key to growth is our ability to empower Netflix personnel to utilize in-house built cutting-edge technology that maximizes studio/production efficiencies to facilitate creation of the world's best streaming content. We're looking for a Training Specialist who embodies a passion for helping others learn and for change via technology.

Like all great companies, we strive to hire the best and we value integrity, excellence, respect, inclusivity, and collaboration. What is special about Netflix, among other things, is our Culture.

Do you feel most invigorated in your job when you are helping others to learn new ways to do theirs? Are you passionate about using technology to transform and streamline workflows? Do you thrive off of personal connections with users of technology? Do you like learning various areas of a business (specifically the entertainment business in this case) and about the technology that supports it? Would you like to make an impact in product development with the feedback you receive from users?

The Opportunity

The Studio Training Team began two years ago as an internal training resource for Netflix Studios employees, dedicated to evangelizing and driving engagement of internally-built technology. Today the team sits within the Netflix Product Organization, specifically within Studio Product Innovation. This part of the organization is responsible for creating cutting edge software (product) that powers Netflix Studios and its content production pipeline from the initial pitch to one of our members hitting ''Play'' on the Netflix platform. As a part of the team that creates these products, Studio Training's goal is to empower all users - internal Netflix employees and external partners - with the tools and confidence to utilize this technology to do their jobs faster, easier, and most efficiently. The team drives messaging out to users and back in from users to create feedback loops for the product development teams that impact product improvements.

The Role (Duties & Responsibilities)

The Internal Training Specialist role is responsible for empowering all Netflix employees with training and education on cutting edge, Netflix-built technologies. It involves a blend of educational expertise, entertainment studio expertise (inclusive of creative, production, finance, legal, publicity, marketing, and more), and cloud-based software expertise with the goal of pioneering the advancement of technology for the Netflix Studios pipeline end-to-end. This role lives and breathes in the ability to function beyond an educator; it is also a strategic go-to-market partner, as well as a trusted advocate for the end users in communicating back to product developers. It requires endless proactivity, ingenuity, and meaningful internal and external communication.

Specific responsibilities include, but are not limited to:

Training Expertise
• Become an expert in studio products by working with product development teams to understand their release cycles and socialize new features.
• Lead the way in building and presenting curriculum and high quality synchronous (aka ''live'') software training for audiences big and small, including 1:1 sessions.
• Develop and partner in the creation of training programs and individual training curriculum -- including but not limited to documentation, video, web-based e-Learning tutorials, etc.
• If/when travel restrictions lift, there will be light travel involved between Netflix offices.
• Discover, recommend and socialize new workflows to facilitate individual and studio-wide change management via training & education.

Cross-functional Collaboration
• Develop connections with partner teams throughout the company to further key relationships and shared goals.
• Develop relationships with new Studio employees to aid in their onboarding and technical training.
• Develop relationships with veteran Studio employees to aid in ongoing educational opportunities.

Qualifications - The successful candidate...
• Will thrive in and has values that fit our Culture.
• Has excellent presentation, communication and interpersonal skills.
• Is passionate about leaning into new ideas and helping others overcome legacy concepts.
• Is flexible amid an ever-changing and growing environment.
• Is willing & able to run lean with a DIY mentality.
• Has a passion for film and filmmaking and curiosity to explore an evolving industry.
• Has the skill to design & create aesthetically pleasing, easy to understand documentation and graphics for training curriculum.

Qualifications - Nice-to-haves
• Ideally has formal training-related experience.
• Experience with G Suite and other progressive cloud-based platforms.
• Media/entertainment industry experience experience (on-set or at a studio) in the areas of finance, legal, creative and/or marketing.
• Prior experience managing people is a strong plus.
Location