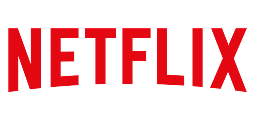 Full Time Job
Senior Software Engineer, Studio Finance Engineering - Core Services
Netflix
Job Description
Netflix is rapidly becoming the world's largest studio. Each year we're creating more and more content people love all around the world. In 2021 alone, we're spending $12+ billion on content.

As part of the Content Acquisition Finance Engineering team, we're responsible for enabling the business to make smart decisions about how we account, spend, and plan for all of the money that's related to our content. You, as a founding Core Services team member, will lead the charge for identifying, designing, and executing on high leverage services and libraries to be used by our engineering teams through our Studio. Given your vast and deep engineering experience, you will be expected to show thought leadership and partner effectively to push the company forwards while innovating and maintaining engineering excellence.

About you:
• Have a very strong background in Java, software engineering, and distributed systems
• Have a deep understanding of good software design patterns, mixed with a healthy passion for refactoring and keeping things simple
• Are experienced building systems for other engineering teams.
• Write clean reusable interfaces that maximize functionality while minimizing maintenance
• Are clear, concise, and effective in both written and verbal communications
• Enjoy working in an environment with lots of context and minimal guidance
• Are ruthlessly pragmatic and know how to ship high-value features quickly
• Resonate with our unique culture

In this role you'll:
• Identify and influence where we can have the most impact on the organization
• Completely own the design, implementation, and dev/ops for your services
• Be a founding member of the team to build the culture, standards, and operations
• Automate yourself out of critical support or mundane tasks to enable our team to scale
• Learn the ins-and-outs of our business and how Netflix manages money
• Learn and grow from working with stunning colleagues while helping them grow from your experiences and perspectives.

If you feel like we're describing, we'd love it if you applied!
Location