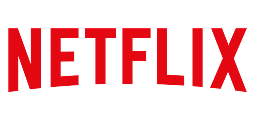 Full Time Job
Senior Privacy Partner
Netflix
Los Angeles, CA
01-15-2021
Job Description
Visit our long-term view to learn more.

The Team

The Privacy Assurance & Engineering team promotes privacy-enhancing designs, sets engineering standards and builds systems to ensure Netflix is managing data correctly. We are a small and agile team with tremendous visibility and impact across Netflix, and with Netflix's culture of ''Freedom and Responsibility'' you'll decide how to best use your talents and time. And we are looking for a Senior Privacy Partner to join us!

The Role

Privacy Partner is a highly technical role where you'll get to work in close collaboration with legal, engineering and business stakeholders. You will facilitate discussions to present data privacy considerations for various audiences, evaluate technical challenges and opportunities with engineering teams and make risk-based recommendations. You're just as effective with hands-on technical privacy challenges with engineering as you are driving strategy with executive leadership.

This partnership role focuses on the exciting area of Studio Technologies, where you'll support the data privacy needs of the Netflix content production ecosystem. Netflix is creating amazing content on a massive scale, and you will play a key role protecting and managing data related to vendors, talent, productions, contracts and media assets. You will get visibility to the entire range of content lifecycle, from the initial pitch to the moment our members hit play.

Desired Background:
• You have extensive software engineering and design experience, optimally spanning over high-scale distributed systems, cloud technologies and big data environments.
• You are familiar with, or extremely interested in learning about all stages of content production and studio management and planning.
• You are able to communicate technical designs effectively with teammates, partners and stakeholders with varying technical and subject matter backgrounds.
• You excel in creating partnerships with cross-functional teams.
• You can effectively manage relationships with vendors and third parties.
• You have a security mindset, experience with privacy enhancing technologies and a good understanding of privacy frameworks.

Stunning colleagues come from different education levels and backgrounds. The Netflix culture determines who we hire, how we work together and how we make decisions. You will be surrounded by a great team and empowered to produce your best work. You can learn more about life at Netflix by watching our security talks or exploring our open source work.
Location