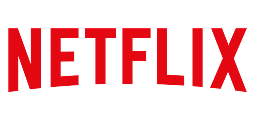 Full Time Job
Senior Full Stack Engineer - Platform Experience
Netflix
Remote / Virtual
10-28-2021
Job Description
Our team's goal is to create a cohesive, unified Platform experience for all engineers at Netflix to Discover, Create, Develop, Deliver, Manage, Explore and Share their software components. We are looking for a skilled full-stack engineer who can architect, develop and operate developer experience solutions at scale. This slide deck describes our team, impactful project opportunities, FAQs, and more.
Background
Netflix's business has evolved rapidly into exciting new ways of producing and delivering engaging global content for an incredibly diverse 200M+ strong audience. Engineering teams within Netflix work hard every day to scale and innovate this content production and membership experience. They operate complex applications, run interconnected workflows, and work with large amounts of data to accomplish business goals. The Netflix Platform organization enables these teams through core Productivity, Data, Security, Compute, Network, and Storage offerings. However, the complex suite of Platform products has evolved separately for many years, creating widely varying user experiences and features. Hence, there is a fragmented Platform domain model and a complex set of tools, reducing the efficiency of Netflix Engineers while simultaneously creating a scaling bottleneck for Netflix Platform.
The Opportunity
By providing the most usable, connected platform and infrastructure experience possible for all engineers and technical employees at Netflix, you will be significantly amplifying their engineering velocity and allowing Netflix to scale its diversity and rapidity of innovation. Nearly three to four dozen teams contribute to the Netflix Platform. Our work is to scale the unified experience via federation (technology and partnerships)and centralized leverage (removing undifferentiated heavy lifting). We will do this at the design, UI, API, and tooling levels by creating a platform upon which other infrastructure teams build their engineering features. We leverage the power of technologies such as the Hawkins Design System, Backstage.io, and GraphQL Federation while leaning into a cohesive design of platform workflows, cross-functional influence, innovation, and collaboration.
Why this team?
We are a centrally positioned strategic investment to deliver Netflix Engineering-wide impact. Our team works cross-functionally across a wide range of platform verticals. You will be in a unique position to partner with other Netflix Engineering teams, balancing the needs of both customers and providers of the platform (see this metaphor of a stage production).
Your experience must include or demonstrate the following...
• Strong communications, proactiveness, leadership, and influence
• Cross-functional collaboration to drive strong outcomes with diverse stakeholders
• Strong delivery of simple, effective, quality software across technology stacks
• Backend / distributed systems work with a mindset for resiliency, scalability, and troubleshooting
• Breadth and depth across transport and API protocols (gRPC or GraphQL or REST)
Optional attributes that will excite us...
• Experience with and interest in frontend development
• Attachment more to successful outcomes than underlying technology choices (portability)
• Influencing others through relationships, context setting, and enablement
• Engagement directly with users to understand their needs, designing usable solutions
• Experimentation and a learning or prototyping mindset
• Team complement domains such as Observability, ML, databases, mobile, K8S, gaming, animation
• Team complement technologies such as Kotlin, Python, Go
• Team complement experiences such as startups, dev advocacy, deved, product management experiences
If this sounds like you, then talk to us! Your work here will involve taking open-ended problems and designing solutions end to end. You should be able to look far ahead in this journey, simultaneously taking incremental approaches via informed bets
We seek to grow an inclusive and diverse team that will enhance our perspectives, skillsets, and behaviors. Therefore, if your background and experience are varied and you are strongly motivated by our space, we highly encourage you to apply.
Netflix values freedom and responsibility, among other things. You can learn more via our culture memo.
Jobcode: Reference SBJ-gkwpjk-52-205-167-104-42 in your application.
Find More Jobs Like This
Location