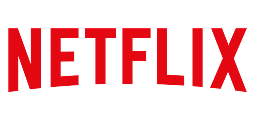 Full Time Job
Product Creative Strategy, Associate Producer
Netflix
Alphaville, Brazil
10-20-2020
Paid
Full Time
Senior (5-10 years) Experience
Job Description
Product Creative Strategy, Associate Producer (Brazil)

The Product Creative Strategy Team partners with content creators, distributors and creative agencies to define, develop, and socialize creative strategy with multiple Netflix stakeholder teams. We create a compelling title-discovery experience through artwork, video, and copy, and this role will work across all these channels. The Associate Producer role on the product creative strategy team is a critical one that connects creative ideation and creative delivery. You will work hand-in-hand with our internal producers to help guide the development of ground-breaking creative for seamless launches on a global scale.
Our unique platform is robust and it's crucial that we clearly and concisely communicate our opportunities and needs to cross-functional teams and external stakeholders. We are strategic partners and we love collaboration. We invite others into our world, often sharing creative between internal teams. This coordination of assets, timing and quality assurance is a thoughtful process that requires a proactive and detailed approach.

This position is located in Netflix's office in Alphaville near São Paulo Brazil on the Product creative Strategy Team

The Role

As Associate Producer, you will have a unique opportunity to be the right hand to the team of Strategists and Creatives behind the positioning and creative expression of every Original title on Netflix. This role will provide valuable support and context to the PCS Producers in a wide variety of creative, organizational, and executional tasks through the conceptual development of video and static assets. Being highly organized, efficient, collaborative, partnership-focused, and possessing an eye for detail-management is essential.

Responsibilities
• Develop and drive a disciplined approach to working with external agencies and designers to help bring creative work from conceptual to creative locked delivery files.
• Supporting and developing systems & processes that maximize team members' productivity.
• Gather internal context and creative materials from Marketing, Content and Research partners to assist in building strategic positioning for every title on service.
• Build presentation decks and slideshows of product asset suites for internal and external presentations.
• Undertake the day-to-day projects support: source required information, review creative/provide feedback, research & investigate details required for successful completion, traffic to internal partners, oversee successful delivery.
• Manage and coordinate delivery of materials to external creative agencies to ensure effective kickoff of all creative development.
• Daily tracking and project management of a suite of creative assets for titles, including managing creative timelines during conceptual creative development, providing creative feedback with internal cross functional teams and external agencies.
• Update deadlines, assets, milestones and partners on project management tools and trackers to maintain clarity and ensure perfect deliveries of conceptual assets in our fast-paced environment.
• Gather relevant links and files of delivered assets and update trackers, decks and cross-functional partners.
• Collaborate with external agency partners to ensure timely and Product-spec-accurate delivery of conceptual locked artwork assets for product.
• Have a strong understanding of Adobe Creative Suite to be able to open files and check accuracy and delivery to spec of files from external agencies. It's a plus if you can make minor tweaks and revisions via Adobe Creative Suite ad hoc.
• Responsible for the timely & successful delivery of assigned tasks such as tracking conceptual artwork timelines and progress across a number of verticals and projects.
• Partner closely with Producers on select titles to drive the creative and strategic development themselves, from kickoff to production handoff.

What we are looking for:
• 5+ years of experience guiding creative development and implementation of static imagery or AV assets.
• Fluent in Brazilian Portuguese and English. (Spanish a plus)
• Exemplary organizational skills with a disciplined approach to project management.
• Experience using a Digital Asset Management system or similar tools to propagate and track assets through an operational workflow.
• Proficiency in Adobe Creative Suite.
• Proven ability to build strong cross-functional relationships with both technical and creative partners.
• Must be capable and conversant in all aspects of a digital creative, image production workflow and ability to build strong cross-functional relationships
• Effective at giving honest and direct feedback.
• You thrive in a fast-paced and demanding environment, possess a high level of intellectual curiosity, and demonstrate strong judgment in the face of ambiguity.
• Using metrics and testing for more informed creative support.
• Understand, advocate, and embody the company's values and team goals.
Location
Company Profile
Netflix
Netflix is the world's leading streaming entertainment service with 193 million paid memberships in over 190 countries enjoying TV series, documentaries and feature films across a wide variety of genres and languages. Members can watch as much as they want, anytime, anywhere, on any internet-connected screen. Members can play, pause and resume watching, all without commercials or commitments.