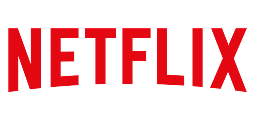 Full Time Job
Operator Engagement Manager
Netflix
Job Description
The EMEA Operator Engagements team builds strategic, holistic, and long-term partnerships with mobile, broadband, and TV operators to make it easy to access, enjoy and pay for Netflix across Europe, Middle East and Africa. The Operator Engagement Manager will be responsible for leading the integration of Netflix into the operator set-top box and payment systems, creating a compelling bundle of complementary services. The Operator Engagement Manager will understand the needs of our operator partners and build products that will spark joy with current and future Netflix members.

Responsibilities include managing the integration of the Netflix application into operator set-top boxes, negotiating Netflix placement within the operator entertainment experience, enabling operator bundle offers including Netflix, allowing the customer to pay for Netflix on the operator bill, defining joint product roadmaps, contributing to the regional partnership strategy, as well as, testing and learning.
Our culture is unique and we live by our values. It is a key part of our approach to innovation, and so the ability to adapt and embrace Netflix culture will be critical in determining success in this role.

Ideal Candidate:
• Deep involvement in managing partnerships, multi-party projects, or technology ecosystems
• Navigate complex business relationships and interact with senior executives
• Experience in working with sales/business development teams in explaining technology products to external stakeholders
• Leads with confidence and with little supervision.
• Excellent team player with top-notch listening and presentation skills and crisp oral and written communications
• Collaborated with cross-functional teams including product, engineering, business development, legal, marketing, and finance distributed around the world
• Strong technology background, ideally including embedded software and platforms
• Successfully led and delivered full lifecycle implementation projects and has played a key role in roll-out and ramp-up of significant consumer-facing software or services, especially for pay-TV, video or music
• Data-driven analysis and decision-making, informed by a passion for metrics
• Willingness to travel for partner and internal team meetings (20%)
• Speaks a major European language other than English

This is a senior position with cross-functional responsibility and a hand in defining and executing strategic initiatives. Our culture is unique and is a key part of our approach to innovation. You'll be a leader in a high-performance organization that's really, truly changing how the world watches movies and TV.
Location