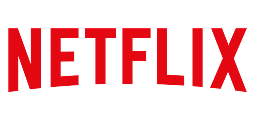 Full Time Job
Global Brand Design Programs Manager
Netflix
Los Angeles, CA
02-17-2021
Paid

Full Time
Senior (5-10 years) Experience
Job Description
Global Brand Team

This role is an integral part of the Netflix brand team, which is responsible for charting the course for the Netflix brand worldwide. The team's job is to help the company adopt a brand belief system that will guide decisions and build lasting emotional connections with members. We work to build Netflix reputation as one of the world's great brand marketers, and build our brand reputation inside and out.

Brand Programs Team

Core responsibilities for the brand programs team include acting as the conductors across all brand work in the company (whether it's consumer marketing, product, editorial, etc.), close alignment with leadership to ensure our brand work is in sync with key priorities, track programs and results, aligning with our core partners in brand creative, strategy and design to deliver brand excellence, and ensuring that the right thinkers are aligned with the right internal partners to bring our work to life. By focusing on business strategy and operation workflows, this group will work to ensure success in scaling and infusing the brand team creative and strategy work across the company. This group, like the rest of the brand team, will also be scouting on the ridge, identifying impactful opportunities within the company for where brand should be integrated to the work and aligning on how to bring it to life.

Brand Design Programs Manager

The main purpose of this role specifically will be to manage all brand design project pipelines and work streams
- including those planned as well as reactive. You'll partner closely with our design experts and company leaders to bring our emotional brand promise to life through branding, design systems and creative work.

Core responsibilities:
• Amplify Brand design team impact by removing ambiguities and providing excellence in design operations to make the trail and path for innovative brand efforts to go live.
• Ensure clarity in our design and branding communications internally in long lead roadmap planning and partnerships across all core Brand team efforts company wide through developing scaling systems for our operating rhythm and communication planning globally.
• Cross Functional Alignment and Prioritization of Design work streams - As we develop brand design systems and tools that inspire designers and creative partners around the company to bring the brand to life in their day to day work, this role will partner with our brand design team and product brand team to assure that we eliminate time-sensitive bottlenecks and produce highly crafted work with appropriate velocity, while also driving cohesion of brand elements on and off service.
• Scouting opportunities and socializing for long-term Brand Design Planning - Work to identify branding opportunities and partnerships within the company - working with teams like Consumer Products, Product, Marketing, Events, Real Estate/Facilities, Editorial, Awards, Production and others to understand their needs, define projects, and assign talent to improve brand expression throughout the business

Skills and Experience:
• 8+ years working in complex global consumer, entertainment, design focused and/or technology brands either in house or at agencies
• An incredible eye for detail, expert communicator, connecting the dots when others cannot and simplifying complex issues and questions. Comfortable working with multiple teams and stakeholders across the company and ability to be flexible with priority pivots.
• Experience with complex global design systems and their workstreams, including multiple physical and digital media, light to heavyweight executions, local cultural environments, and partnership with agency partners. Understanding of motion related design elements a plus.
• Passionate about design, branding and craft as much as you are about getting the work live. Able to think outside the box on what operations or program management mean - you have the ability to enable and inspire designers and don't get too caught in brand guidelines policing.
• Unafraid to get their hands dirty, and demonstrates a bias to action. Should be humble, curious, collaborative, and fast.
• You thrive in a fast-paced environment, possess a high level of intellectual curiosity, and demonstrate strong judgment in the face of ambiguity.
• Easily builds rapport with business leaders around the company to earn trust and ensure optimal outcomes and partnerships with the brand design team.
• A strong background working with internal and third-party tools, preferably tools designed for program tracking, management, and project collaboration.
Location