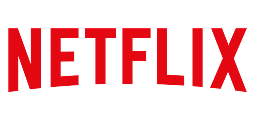 Full Time Job
Engineering Manager, iOS Platform
Netflix
Job Description
Netflix is the world's leading streaming entertainment service with 193 million memberships in over 190 countries enjoying TV series, documentaries and feature films across a wide variety of genres and languages.
On iOS we are passionate about delivering our experience to Netflix members around the world, whether they're away or at home with family.

Every Netflix stream that plays on an Apple device is brought there by our iOS Platform team. We're looking for an experienced multi-faceted engineering manager to join the Mobile Platform leadership organization and to lead this team. The primary work model we've developed is through A/B tests to make sure changes we make improve our members' experiences over time. The team is responsible for delivering a best in class platform and player to its primary UI partner team and any other iOS teams within Netflix. This is accomplished by working closely with a number of partner teams, including CS, and also integrating with new Apple technologies.

About the Role
• Lead a team of Senior iOS and Test Engineers who value openness through inclusion in a transparent environment, where everyone is trusted to do their part.
• Empower, challenge, and coach team members to grow their impact as individual technical leaders by providing them with context and continuous feedback.
• Manage the engineering challenges and risks associated with shipping on a regular, rapid cadence.
• Collaborate with cross-functional partners consisting of security, encoding, and our service layers.
• Effectively prioritize and organize work to find the best outcomes for team members and partners.
• Work with Apple to propose new features and constantly push the boundaries of what's possible on iOS.
• Exemplify the Netflix culture by understanding, advocating, and demonstrating its values.

What Sets You Apart
• Experience leading high-performance engineering teams including a wide range of skills across different disciplines.
• Exceptional technical acuity around decision making and guiding a team.
• Seeks different perspectives and relevant context to effectively navigate ambiguity.
• Fosters an inclusive team culture that enables team members of all backgrounds to contribute, succeed and thrive.
Location