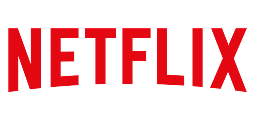 Full Time Job
Employee Services Generalist
Netflix
Paid

Full Time
Mid (2-5 years) Experience
Job Description
It's an exciting time at Netflix as we continue to expand our business globally. We are revolutionizing the way people watch their favorite shows and movies, and building our own library of original Netflix content for all to enjoy. Visit our Culture Memo and Long-Term View to learn more about our unique Netflix culture and our bold goals for the future.

This position is part of the Employee Services (ES) team based in LG, which designs and runs the infrastructure to deliver an outstanding employee experience from onboarding and beyond. This hire will be a key player, interacting with employees daily to address their employment questions and needs. The role supports the main functions within the ES Generalist team: onboarding, offboarding, leaves of absence, benefits support, data+analysis, and compliance. You will be expected to be highly independent and proactive in identifying and implementing positive improvements in the employee experience, aligned with our culture.

Responsibilities:
• Provide fast and accurate support for employees ensuring a great experience.
• Identify and implement improvements to our day to day workflows that result in increased efficiency and a simplified employee experience.
• Support operational onboarding for the UCan region by organizing and facilitating new hire orientation, partnering cross-functionally with NTech (IT) and Workplaces services teams.
• Help employees to fully understand their benefits including complex 401(k) questions and tricky healthcare inquiries. Partner with our benefit providers to triage and resolve claims while ensuring accurate data flows are maintained on our benefit records.
• Host Parental Leave sessions and support employees and managers through conversations about parental leave and other life events with empathy and professionalism.
• Oversee compliance requirements such as AB 1825 administration, DE-34 reporting, Form I-9 verification and EDD UI Claims.
• Work cross-functionally across Talent, Payroll and others for accurate data management in start dates, transfers and location changes.

Experience:
• 3 + years of HR Coordinator or Generalist experience in a dynamic, fast-moving company with direct experience facilitating orientation or live sessions for employees.
• Proven knowledge of employment and labor laws and understanding of regulatory requirements to keep us in check, but remain flexible so we do not get bogged down in process and compliance.
• Proven ability to work with data and use data to inform decision making.
• Understanding of financial benefits such as 401(k) and Stock Option Plans.
• Ability to work across multiple systems including Workday and ServiceNow while maintaining confidentiality and discretion.
• Ability to work independently and collaboratively with the team in a fast-paced environment with varied projects.
• Creative problem solver and critical thinker who approaches work with a positive can-do attitude and thrives in ambiguity.
• Excellent judgment with a high level of attention to detail and accuracy.
• Demonstrated ability to drive improvements and continuously simplify workflows.
• Strong organizational and communication skills. You are comfortable working in a culture that values candor, transparency, and courage.
• Proficient computer skills, Google Suite a plus.
Location