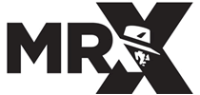 Full Time Job
Senior Software Developer - Houdini
MR. X
Job Description
Founded in 2001, MR. X is an award-winning visual effects company specializing in High-Concept series episodic and feature films. With years long relationships with some of Hollywood's top creators, MR. X has delivered the visual effects for critically acclaimed titles like; The Shape of Water, Roma, American Gods and Vikings, to name a few. By partnering with our clients through every stage of their project, we help shape and guide what makes it to the screen, in some of the world's most exciting film and television content. MR. X has facilities in Toronto, Montreal, Bangalore, Los Angeles and Adelaide, with a combined staff of over 800 filmmakers, artists, and programmers. We are MR. X. Partners in storytelling.
We have an opening for a Senior Software Developer whose work has lead them to specialize in Houdini. This has given you an expert-level familiarity with both the artist use cases for all of its sub-technologies, as well as all the APIs associated with creating and managing all areas of tooling and automation for it. Our studio relies on Houdini as the primary authoring DCC and as a result, there is a large and growing body of custom processes and tooling for it – both existing and yet to be created. You will be responsible for designing and developing a stable, core set of libraries that all Technical Directors and Pipeline Developers will rely on for any Houdini work. This will include the relatively new PDG technology as well as the Solaris context and its underlying USD technology.
As a senior engineer you will be expected to have, and granted to exercise, a high degree of autonomy and to make significant contributions to the design of components, and affect the global roadmap. You must be able to also understand the importance of outcomes and empathise with internal and external clients. It's important to have, or be willing to develop, a delivery-driven mind set coupled with the ability to move with agility between streams in stages ranging from prototype to maintenance.
We are looking for an experienced engineer that works well in a global team of peers; who communicates complex and technical topics to both explain and understand differing points of view. Mentoring more junior team members and participating in cross functional teams and efforts is a must. Being considerate and assertive are very important qualities at this level of operations.
Primary Responsibilities
• Work with, and inform, leadership to shape the technical implementation and architecture or key client services in the pipeline
• Help leadership to track progress and outcomes, and provide key insight when a change of direction is needed
• Contribute to the design and implementation of the Pipeline infrastructure, tools, processes, and automation.
• Design and/or contribute to tools for conforming, composition, and exchange across stages of production, departments, authoring and consumption environments
• Mentor, support and enable production TDs to help resolve issues and solve problems
• Contribute to developer facing or user facing documentation as applicable.
• Operate as a domain specialist and point person for multiple teams or projects when applicable
Qualifications
Required Area of Specialization
• Houdini
• C++, Python, VEX, hscript
• HDK, HOM, SOHO, HDA
• Strong familiarity with the PDG context
• Strong familiarity with the Solaris Stage context and USD layering concepts.
• Deep familiarity with all aspects of Houdini's native geometry representation, both flat and packed, and including volumes.
• Experience creating the principal HDK plugin types: Obj, Sop, Vex
• Experience with the APIs for the principal 3rd-party geometry formats supported by Houdini: Alembic, VDB, USD, FBX
Required Base Skills and Experience
• Proven experience in a high end VFX or AAA Game setting
• Proven experience spent directly in a graphics, pipeline or tool development role
• STEM Degree or demonstrable equivalent knowledge; as related to problem solving, analysis, and system design
• Late intermediate to advanced knowledge of the Python and C++ languages and development environments. Additional languages like Scala, JavaScript, Go, and Java a plus.
• Some experience with one or more of our other principal DCCs: Maya, Nuke, Substance, Mari, in that order of importance.
• Experience with relational databases and SQL, with specific knowledge of Shotgun a plus.
• Experience with Qt (PyQt, PySide) and QML, with other web-based or cross-platform GUI/UX toolkits/frameworks a plus.
• Deep understanding and experience with the Linux operating system, and competency with Windows, including all their associated shell scripting and run-time environments.
• Experience and vision around the structuring, estimating and implmenting large Pipeline projects
• Experience with structured development operations (agile, ticketing, reportage, version control etc.)
• Understanding of, and the ability to operate in a structured DevOps context
• Familiarity with modern structured development practices, documentation needs, and the tools that support them is very important.
Soft Skills
• Highly committed and able to transition between independent work and team participation.
• Good communicator with the willingness and ability to mentor and guide others when required.
• Self sufficient and a good self-starter attitude with an emphasis on learning, sharing and mentoring team members.
• Organized and methodical with an ability to communicate efficiently within a global technical team.
Optional Skills and Experience
The following qualities will be highly regarded but are not required. Some of the below might become necessary learning experiences on the job dependent on time and resources, team and circumstances.
• DevOps related experience
• Knowledge of a game engine, operation and/or development (Unreal preferred)
This is an exciting opportunity to work in the dynamic world of visual effects. If you are an ambitious software developer looking for an opportunity to work with cutting edge technology then we look forward to your application.
Jobcode: Reference SBJ-ro3m92-3-230-144-31-42 in your application.
Find More Jobs Like This
Location