This posting is no longer active and was removed on 01/12/2021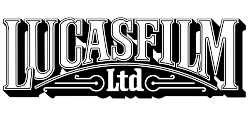 Full Time Job
VFX Line Producer
Lucasfilm
London, United Kingdom
11-23-2020
Job Description
Description

Position at Industrial Light & Magic

Partner with the Visual Effects Supervisor to lead crew in fulfilling the Client's vision -- on time and on budget, while maintaining highest quality of work.

Primary Responsibilities
• Budget and schedule, in collaboration with ILM Management; and for managing overall Client relationship.
• Meet with clients to review scripts, breakdowns and storyboards for a specific project.
• Partner with Key Creatives to develop the approach for creating the effects work and provide clients with estimates of budget & schedule requirements needed to complete the work.
• Prepare bid letter, key dates schedule, and assumptions for the work of a specific project.
• During production, serve as principal client contact for non-creative issues, tracking and reporting progress of work, budgeting and negotiating cost of work, and delivering cost/schedule changes to ensure client is updated as needed.
• Create, organize, and maintain overall project schedule.
• Manage crew performance. Supervise assigned production staff.
• Estimate project budgets and initiate cost controls for each production.
• Evaluate EFC and work with production accountants to provide management with early, consistent, and accurate EFC reporting.
• Participate and oversee work on-set as required.
• Play a proactive key role in marketing ILM's services to the industry.
• Share responsibility for the success of the entire ILM portfolio by proactively managing schedule; utilizing ILM's global resources and 3rd party partners, where appropriate.

Additional Notes
• The role may require weekend work depending on show schedule
• The role may also require:
• travel for client meetings and/or plate shoots
• work on the same schedule as first or second unit production

Education / Experience
• Bachelor's degree in Film or related field or equivalent work experience required.
• Experience in production management to include strong working knowledge of Visual Effects techniques and terminology.

Required Skills / Competencies
• Proven track record of delivering high end VFX across a range of episodic television genres.
• Strong understanding of the pace and production process of episodic television
• Proficiency in Macs/PCs including Microsoft Word and Excel.
• Must possess very strong organizational and communication skills and be able to handle a variety of tasks in an efficient manner while meeting deadlines.
Location
Company Profile
Lucasfilm
Lucasfilm is among the world's leading entertainment service companies, a pioneer in visual effects and sound across multiple mediums, and is home to the legendary Star Wars and Indiana Jones franchises.