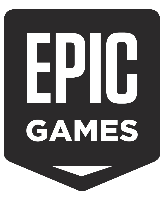 Full Time Job
Product Manager, Games
Epic Games
Guildford, United Kingdom
04-05-2021
Job Description
What you'll do

Product management is both challenging and rewarding. You will work across multiple disciplines to pull together a clear sense of What we're building, Why we're doing that (rather than the many other things we could be doing) and Who cares about it.

You'll engage with our customers to understand their needs and requirements, and then reflect those learnings to the engineering teams so that they can build valuable and well-considered solutions. Then you need to work with our marketing and sales teams to help them explain the What and the Why to our customers (they are the Who!).

Sometimes we develop new technologies where we have to explain to the world that what we're doing is important and valuable to them. We aren't always solving the problems customers know they have, sometimes we're working on the problems they don't even know about yet. This means you need to understand the technical proposition and turn it into a customer value proposition.

Responsibilities:
• Drives initiatives with minimal direction/supervision
• Establishes, guides, and modifies product deliverables
• Collaborate with development team to design and validate user-facing features and workflows
• Knowledge of principles, practices and standards within area, skilled with using common tools and procedures
• Thinks strategically about problems encountered, develops working solutions, makes sound decisions with occasional guidance
• Can handle complex tasks and thinks about project scope

Qualifications
• Experience creating tools for game productions.
• Product management experience working with exceptional engineering talent
• A demonstrable track record of shipping products that delight customers
• Someone that can think in both near-term (tactics) and long-term (strategy)
• Drive consensus with clever, thoughtful, and kind people as a team
• Excellent communication and relationship-building skills
• Comfortable with change and the need for adaptation
Our dev teams are responsible for the game engine, tools and applications that power AAA games (including our very own Fortnite), film, animation, live events, automotive design, architectural visualisations and much more! We have to think about solving many problems for many different kinds of customers, which is a big product management challenge.

These are large engineering teams filled with some of the most talented developers in the industry, thinking about diverse areas such as rendering, virtual production, gameplay, large scale world-building,

texturing, modelling and everything that goes into making such a powerful real-time development platform.

So if you like working with a great team to solve hard problems for many different customers, come and join the team at Epic!



Epic Games deeply values diverse teams and an inclusive work culture, and we are proud to be an Equal Opportunity employer. Learn more about our Equal Employment Opportunity (EEO) Policy here.
Location
Company Profile
Epic Games
Founded in 1991, Epic Games is a leading interactive entertainment company and provider of 3D engine technology. Epic operates Fortnite, one of the world's largest games with over 350 million accounts and 2.5 billion friend connections. Epic also develops Unreal Engine, which powers the world's leading games and is also adopted across industries such as film and television, architecture, automotive, manufacturing, and simulation.