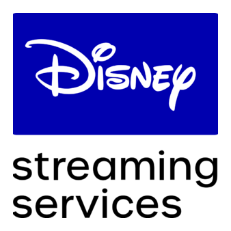 Full Time Job
Senior Product Manager, Distribution Platforms
Disney
San Francisco, CA
5 days ago
Paid
Full Time
Senior (5-10 years) Experience
Job Description
Devices and Distribution (D&D) is a new and growing product organization within Disney Streaming Services, and it is focused on addressing the exciting and rapidly evolving landscape of consumer devices and distribution platforms.
The D&D charter is to:
• Deliver broad subscriber reach on existing and new consumer devices
• Accelerate international growth for our services by leveraging global distribution partnerships and integrated marketing, promotion and payment opportunities.
• Drive a quality, localized experience for international users.
• Innovate on the user, device and partner lifecycle to drive incremental discovery, signup, engagement and retention.
• Influence the evolution of partner platform roadmaps to benefit and support our rich user experiences

Responsibilities:

As the Senior Product Manager - Distribution Platforms your job is to define and drive the roadmap for your product areas, leading cross-functional teams of engineering, design and data science talent to delight users and achieve positive business impact. Your mission is to:
• Reach customers on practically all of their video consumption devices, especially those from the major Pay TV and Mobile/Internet service operators.
• Build and operate a suite of self-service tools to enable distribution partners to bring a ''long tail'' of devices to market, integrated with our services, marketing, promotions, and payments offerings.
• Streamline and unify device/partner lifecycle management across the company, starting with operators of TV, wireless and wired Internet services.
• Establish a distribution partner source-of-truth, and reporting system.
• Ensure a consistent user experience by certifying that product requirements are satisfied, primarily through automated workflows.
• Leverage process automation to apply business rules and drive uniform adoption.

In success, you would have defined and executed a product roadmap to ensure: that we reach customers on all their favorite devices, that we drive users to discover our content and subscribe to our services on their devices, and that we delight users throughout their usage lifetime with a rich, consistent, convenient and continuously improving experience. Altogether this would result in material positive business impact, as measured in incremental subscribers and revenue.

Basic Qualifications:
• You have 5+ years of experience leading product roadmaps and system integrations in the Pay TV or mobile/Internet service operator domain.
• You experienced with business process automation, data management, PLM/CRM implementation and device test automation.
• You have experience with full product lifecycle, from initial concept and MVP to ongoing innovation to optimize product/market fit.
• You are adept at user-centric and data-driven design.
• You have worked with device manufacturers and/or service operators to deliver consumer devices or products (B2B2C).
• You have substantially led product negotiations with external partners on diverse areas, ranging from platform requirements, and hardware design, to customer-facing operations.
• You have collaborated effectively with engineering and have defined technical requirements.
• Ideally, you have led product development for streaming video (or similar) consumer products.
Location
Company Profile
Disney
Disney Streaming Services is responsible for developing and operating The Walt Disney Company's direct-to-consumer video businesses globally, including the ESPN+ and Disney+.